10 WHO MADE A DIFFERENCE
- MARK DUNKERLEY -
HAWAIIAN AIRLINES CEO
CEO keeps eyes on future skies
High fuel prices, an interisland airfare war and an ongoing legal fight against one of its rivals would have been enough to keep Mark Dunkerley occupied in 2007.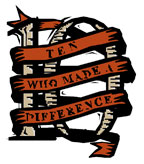 But through it all, the president and chief executive of Hawaiian Airlines made some major moves during the year that will position the company well into the future.
In August, Dunkerley announced that Hawaiian will offer its first nonstop service into Asia -- specifically Manila -- which will start in March.
Then last month, he said Hawaiian had signed an agreement worth up to $4.4 billion with Airbus for as many as 24 new wide-body aircraft that would give the airline the capability to fly nonstop from Hawaii to Asia, Australasia, the Americas and Europe. That deal is expected to be finalized in January if Hawaiian can reach agreements with its pilots and flight attendants concerning the terms and conditions under which the Airbus A330 and A350 jets are to be flown. The first jet -- an A330 -- is due to be delivered to Hawaiian in 2012.
"Investing billions of dollars in new equipment -- in probably the single largest private capital investment in Hawaii -- and inaugurating service to a new destination signal both our confidence in Hawaii as a destination over the long term and a commercial need to grow and to diversify our business into new markets," Dunkerley said. "Importantly, the transaction we've structured gives Hawaiian the flexibility to move quickly as new trends and opportunities emerge in the next two decades."
Hawaiian reached another milestone in 2007 when its addition of four Boeing 767s -- three of which went online in 2006 -- boosted Hawaiian's seating capacity and gave it the largest West Coast-Hawaii market share of any carrier at 25.4 percent, topping United's 24.5 percent.
Without a doubt, though, all eyes were focused throughout the year on Hawaiian's federal lawsuit against Mesa Air Group, the parent company of interisland carrier go!. Hawaiian alleged in its suit against Mesa that the Phoenix-based carrier had used confidential information gathered as a potential investor during Hawaiian's bankruptcy to gain a competitive advantage in entering the Hawaii market in June 2006.
On Oct. 30, Bankruptcy Judge Robert Faris found for Hawaiian and ordered Mesa to pay $80 million in damages, plus interest and attorney fees. Mesa lost its motion for a new trial and appealed the decision to federal District Court. In the interim, Faris ordered Mesa to put up a $90 million bond.
"Though it may be a couple of years before the appeals are exhausted and the damages are in our bank account, the court's decision was welcome vindication," Dunkerley said. "As we had contended all along, the judge ruled that Mesa violated an agreement and used our confidential information to compete unfairly and undermine the local airlines. The court decision sent a loud and clear message that the rule of law trumps illegal and unethical corporate behavior."
Choosing the 10
In a daily countdown, the Honolulu Star-Bulletin is profiling 10 people who have made a difference in Hawaii during the past year.

These are people who worked in any field --community service, education, politics, law, labor, medicine, science, business, sports, entertainment, the arts -- to make a difference. Some fought controversial battles in public.

All that matters is that each, to the one, had a devotion to their cause that made a profound impact on Hawaii.
The 10 for 2007
» Dec. 22: John Garibaldi, Superferry

» Dec. 23: Isaac Hall, attorney

» Dec. 24: Deborah Zysman, Coalition for a Tobacco-Free Hawaii

» Dec. 25: Jennifer Kishimori, CatFriends

» Dec. 26: Lea Ok Soon Hong, Trust for Public Lands

» Dec. 27: Jaimie Kahale, Life Foundation

» Dec. 28: Moses Kalei Nahonoapiilani Haia III, Native Hawaiian Legal Corp.

» Dec. 29: Mark Dunkerley, Hawaiian Airlines CEO

» Dec. 30: Darryl Vincent, United States Veterans Initiative

» Dec. 31: Colt Brennan, U.H. Quarterback