10 WHO MADE A DIFFERENCE
- LEA OK SOON HONG -
TRUST FOR PUBLIC LANDS
Hong brokers deals to preserve land
Lea Ok Soon Hong is modest about her role in helping move 30,000 acres of valuable conservation land from private to public ownership during 2007.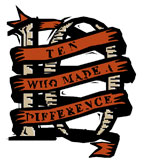 As director of the Trust for Public Land's Hawaiian Islands Program, the 41-year-old attorney helped close deals that:
» Turned over the 25,856-acre Wao Kele O Puna rain forest on the Big Island to the Office of Hawaiian Affairs, which plans to cap exploratory geothermal energy wells on the former Campbell Estate land and co-manage the area with the state Department of Land and Natural Resources as a cultural and natural area.
» Shifted ownership of 1,129 acres of prime North Shore Oahu land at Pupukea-Paumalu from the Obayashi Corp., which originally planned a subdivision, to the state DLNR and City and County of Honolulu for future parks.
» Claimed 3,716 acres of former Samuel Mills Damon Estate land in upper Moanalua Valley, "one of Oahu's natural treasures," for the DLNR as a nature reserve for threatened and endangered species and a public hiking area.
Part of the accomplishment of Hong and those who worked with her was that the cost for the public entities acquiring the land was much less than the former owners could have gotten on the open market.
In each case, the Trust for Public Land convinced the sellers that the public good of putting the land into perpetual conservation was worth the loss of potential income and the time it took buyers to gather funding from a variety of public and private sources to make the purchases.
Hong's favored way to describe herself is "just a nice local girl from Wahiawa, Leilehua grad," said Jonathan Scheuer, OHA's director of land management.
And that modesty might be part of what makes her successful.
"Aside from working phenomenally hard and with a can-do attitude, she's always looking for a solution," Scheuer said. "She gets how helping Hawaiians helps everybody in Hawaii."
In her relatively new role at the Trust for Public Land (she started in 2006), Hong is not serving as an attorney, but as a facilitator among the various entities involved in making these kinds of deals happen, she said.
"What we do is try and put funding sources together to make the project happen and find a project partner to take on the long-term responsibility of management," Hong said.
Hong is quick to credit her predecessor Joshua Stanbro, who she says launched many of the projects that were completed this year. Though he has moved to Colorado, Stanbro remains active in helping create a public land trust for Oahu, the only major island that does not have one, Hong said.
An avid hiker and surfer, Hong blends well with all kinds of people as she lobbies for the land.
"Lea's career as an attorney has been one of advocacy for our environment while simultaneously including our community and culture as an essential part of that picture," said Kevin Chang, who works with her at the Trust for Public Land.
Before joining the trust, Hong was a partner and chairwoman of the Environmental and Cultural Resources Law Practice Group at Alston Hunt Floyd & Ing, the fifth-largest law firm in Hawaii. She also formerly practiced law for the Sierra Club's Legal Defense Fund.
"Right now I think have the best job," Hong said. "I get paid to conserve land for people, and I get paid to conserve land in Hawaii for people. It's not like it's desert ranch land on the mainland."
Choosing the 10
In a daily countdown, the Honolulu Star-Bulletin is profiling 10 people who have made a difference in Hawaii during the past year.

These are people who worked in any field --community service, education, politics, law, labor, medicine, science, business, sports, entertainment, the arts -- to make a difference. Some fought controversial battles in public.

All that matters is that each, to the one, had a devotion to their cause that made a profound impact on Hawaii.
The 10 for 2007
» Dec. 22: John Garibaldi, Superferry

» Dec. 23: Isaac Hall, attorney

» Dec. 24: Deborah Zysman, Coalition for a Tobacco-Free Hawaii

» Dec. 25: Jennifer Kishimori, CatFriends

» Dec. 26: Lea Ok Soon Hong, Trust for Public Lands

» Dec. 27: Jaimie Kahale, Life Foundation

» Dec. 28: Moses Kalei Nahonoapiilani Haia III, Native Hawaiian Legal Corp.

» Dec. 29: Mark Dunkerley, Hawaiian Airlines CEO

» Dec. 30: Darryl Vincent, United States Veterans Initiative

» Dec. 31: Colt Brennan, U.H. Quarterback