50TH ANNUAL GRAMMY AWARDS
Hawaii's artists
There'll be an extra element of uncertainty this afternoon when the emcee rips open the envelope that holds the name of this year's winner of the Grammy Award for Best Hawaiian Music Album. True, one of the five finalists is guaranteed to be the winner, but there's a 40 percent chance the winner won't be there to accept.
Keola Beamer, who made the final ballot with his precedent-setting slack-key album "Ka Hikina O Ka Kau," is on Molokai working with at-risk kids. Two-time Grammy finalist Raiatea Helm says she'll be on Oahu, "probably sleeping."
Beamer, a leader in making Hawaii's slack-key traditions accessible to mainstream audiences, says his album doesn't belong in the Hawaiian music category.
"It was an experimental project where I put Hawaiian slack-key guitar tunings and used these beautiful tunings and colorations to interpret music by classical masters ... so I was really kind of mystified as to why it was in the Hawaiian category. I didn't feel comfortable about it in my heart," Beamer said.
Although he feels honored and is proud of the album, "I had a serious think about it, talked to my family and decided that I was not going to support the nomination of my own record," he said.
"I really love Hawaiian music. I love the people that play it and live and breathe it, and I really felt that there were some records released last year that much better represented Hawaiian music than my particular record."
Helm said last year's trip to the Grammy's was enough for her. She's taking a semester off from college to concentrate on her career and is too busy to go to L.A. "I did my part. I made the music, but I have too much to do (in Hawaii) to go to L.A."
With Beamer on Molokai and Helm on Oahu, Hawaii will be represented by Daniel Ho and the three co-producers of his latest slack-key compilation, "Treasures of Hawaiian Slack Key," and two solo artists, expatriate local girl Tia Carrere and slack-key master Cyril Pahinui.
Ho and Pahinui are competing against themselves, in a way. Ho will get his third Grammy if the compilation wins, but a win by Carrere's album, "Hawaiian," which he also produced, would still be a win for his label, Daniel Ho Creations, although the Grammy will go only to the artist.
Pahinui will get the award if his album "He'eia" wins, but he is also one of the "treasures" heard on Ho's compilation. The award for a compilation in a genre category goes to the producer(s) and not the artists, but at least he'll have bragging rights.
Missing in Action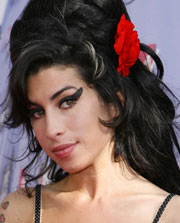 Amy Winehouse (pictured), the troubled British pop star and tabloid fixture, was expected to be the dominant figure at the Grammy Awards thanks to her leading six nominations for the "Back to Black" album.
But Thursday, Winehouse's visa request was denied by the U.S. Embassy in London, where she is in drug rehab. On Friday, the State Department had a change of heart but the decision wasn't in time for Winehouse to make the trip so Grammy producers stuck with their plan of having Winehouse perform live via satellite.
Golden anniversary
Today's ceremony marks the Grammys' 50th birthday. Expect a show thick with tributes to the past -- for example, an elaborate Beatles-theme segment, with the casts of "Love," the Cirque du Soleil show, and "Across the Universe," the film musical.
Hitting boutique retail stores is an upmarket fashion line, with belts, jackets and other apparel, marking the special date.
Tonight's duets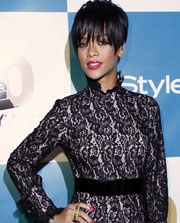 » Josh Groban, the pop-opera crooner whose Christmas CD, "Noel," was last year's top-selling album, with Andrea Bocelli.
» Rihanna, at right, the Barbadian pop singer who had one of the year's biggest hit singles with "Umbrella," with the reunited 1980s funk act the Time.
» Beyonc, whose smash "Irreplaceable" is up for Record of the Year, with rock icon Tina Turner.
» The Foo Fighters will perform their hit "The Pretender," with an orchestra featuring winners of a contest held on YouTube.
Top nominees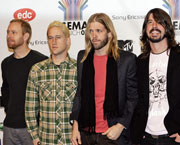 Candidates for Album of the Year reside somewhere in that limbo between what critics praise, fans consume and whatever crazy ideas the nominating committee might have:
» Foo Fighters (pictured above), "Echoes, Silence, Patience & Grace"
» Vince Gill, "These Days"
» Herbie Hancock, "River: The Joni Letters"
» Kanye West, "Graduation"
» Amy Winehouse, "Back to Black"
Significantly missing: Bruce Springsteen's "Magic," considered one of the best, most topical albums of his career. It's up for best rock album, but Springsteen has never won Album of the Year.
Jay-Z vs. Jay-Z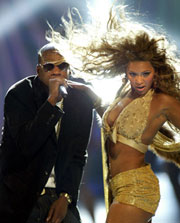 Two of the producer's protgs are up for Record of the Year: Rihanna, whom he backed on "Umbrella," and his beloved Beyonc, pictured below with Jay-Z, for "Irreplaceable."
Also nominated: The Foo Fighters, with the high-octane rocker "The Pretender"; Amy Winehouse, thumbing her nose at "Rehab" in smoky fashion; and Justin Timberlake, looking dangerous with the dizzying pop of "What Goes Around ... Comes Around."
---
CD REVIEWS
"Hawaiian Blossom"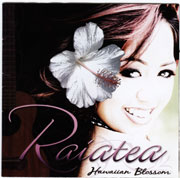 Raiatea Helm
(Raiatea Helm)
Helm reaffirms her position as the foremost female Hawaiian falsetto singer of her generation while also exploring broader musical horizons. The first few songs remind us of her falsetto capabilities; next comes a rendition of "Ei Nei" that features electric keyboards instead of a traditionalist's acoustic piano. When a clarinetist joins in on "My Dede," a hapa-haole song of apparently unknown origin, it's only a short step musically to a sweet and romantic cocktail-lounge version of "Taking a Chance on Love" that closes the album with a tantalizing hint of things to come. (
Reviewed June 29, 2007
)
"Hawaiiana"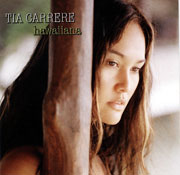 Tia Carrere
(Daniel Ho Creations)
One of the biggest surprises of 2007, "Hawaiiana" marks Carrere's return to the music she grew up with. With producer Daniel Ho providing accompaniment on ukulele and slack-key guitar, it is a perfect homecoming. The duo's renditions of "He Aloha Mele," "Pupu Hinuhinu" and "Hi'ilawe" are particularly notable selections on one of the prettiest Hawaiian albums of the year. (
Reviewed June 29, 2007
)
"He'eia"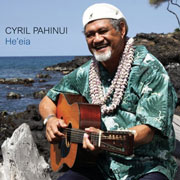 Cyril Pahinui
(Dancing Cat)
Pahinui's third solo album for George Winston's Hawaiian Slack Key Guitar Masters Series is another perfect showcase. Among the gems are two versions of the title song -- each in a different tuning. Serious fans and students of slack key will welcome the opportunity to compare the two. Pahinui's father, Gabby, was also known for his distinctive singing voice; four selections show that Cyril is well able to perpetuate that side of the family legacy as well.
Extensive annotation -- standard in all Dancing Cat slack key albums -- completes this perfect introduction to both Cyril Pahinui and the fascinating traditions of slack key. (Reviewed Aug. 18, 2007)
"Ka Hikina O Ka Hau"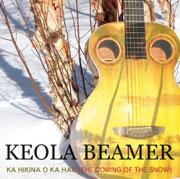 Keola Beamer
(Dancing Cat)
Beamer steps outside traditional slack-key material to explore an assortment of non-Hawaiian melodies; most are the works of Western classical composers. Modern studio technology allows him to accompany himself on additional guitars with different tunings. Some arrangements also contrast the sounds of nylon and steel strings.
Beamer writes in the liner notes that he didn't intend to record a slack-key album, but he succeeds brilliantly in bringing the essence of slack key to these beautiful melodies. (Reviewed Jan. 26, 2007)
"Treasures of Hawaiian Slack Key Guitar"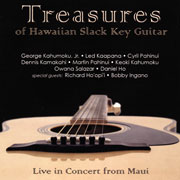 Various artists
(Daniel Ho Creations)
The third compilation album from Daniel Ho's L.A.-based record label to be a Grammy Awards finalist contains recordings by Ledward Kaapana, George Kahumoku Jr., Dennis Kamakahi and Cyril Pahinui -- all of whom are unquestionably treasures of slack key. There are also recordings here by guitarists who are at least a decade away from deserving that accolade, one song each by steel guitarist Bobby Ingano and Hawaiian falsetto singer Richard Ho'opi'i (who plays ukulele), and a number by the duo formerly known as Da 'Ukulele Boys. In short, like its Grammy-winning predecessors, it isn't all slack key.
However, Ho and his partners have taken a significant step forward as producers by including photos and short bios of the artists, information about the songs and the tunings used. (Reviewed Sept. 14, 2007)