---
FAST FACTS HAWAII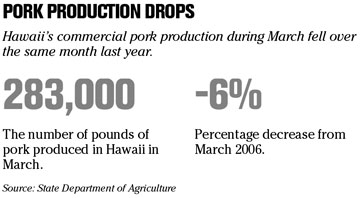 ---
[ HAWAII INC. ]
NEW HIRES / PROMOTIONS
» Hilton Hawaii has announced the following promotions:
Hiro Matsuda
has been promoted to regional director of sales and marketing-Asia. He will be responsible for development and implementation of strategic sales and marketing for Hilton Hawaii properties in Asia, with primary focus on Japan and increased focus on the Korean and Chinese markets.
Akila Takabayashi
has been promoted to regional assistant director of sales-Asia. He will assist Matsuda in developing relations and increasing market share.
Sumiko Midorikawa
has been promoted to regional marketing and public relations manager-Asia. She will be responsible for Hilton's public relations and marketing efforts in Asia, with primary focus on Japan, Korea and China as well as developing and maintaining the Japanese-language Web site, online marketing programs and development of advertising and collateral.
» RE/MAX Kauai has announced the following new agents for its Kapaa office: Susie Wood previously worked as an occupational therapist in Santa Cruz, Calif., and has been a realtor on Kauai since 2005. Cindy Texeira has been a Realtor associate since 2003, handling all aspects of real-estate transactions.
BOARD ELECTIONS
» HGEA has announced its president and board of directors for the 2007-2009 term:
Richard Onishi
has been elected as president. Directors are:
Ken K. Morikawa
,
Jackie M. Ferguson-Miyamoto
,
Harry Y. Gima
,
Stacie K. Hiwatashi
,
Adele N. Koyama
,
Cindy A. Phillips
,
B.J. Soriano
,
Constance A. Malo
,
Alvin N. Nagasako
,
Georgette Sakumoto
,
Elizabeth L. Asahara
,
Arnold D. Abe
,
Peter S. Oshiro
,
Darren T.Q. Wong
,
Helen H. Hamada
,
Ann N. Ebesuno
,
Tommy H. Oi
and
Gail T. Fujimoto
.
» The national ESOP Association* has elected Frieda S. Takaki as chair. She currently serves as president and CEO of CHART Rehabilitation of Hawaii Inc. and as the chapter's president.
AWARDS / CERTIFICATIONS
» The National Association of Industrial and Office Properties, Hawaii chapter, honored the following individuals and organizations at its 10th-annual Kukulu Hale Awards on May 25:
Kobayashi Group
and
The MacNaughton Group
have both been awarded the developer of the year award.
Trustees of the Estate of James Campbell
have been awarded with the Holo Pono award.
Masaru "Pundy" Yokouchi
has been posthumously awarded the outstanding service award. The awards are given for contributions to Hawaii's commercial real estate industry and the community.
» The ESOP Association, Hawaii chapter, has been named the 2007 ESOP chapter of the year at the association's 30th-annual conference in Washington, D.C. The Hawaii chapter was selected from 18 association chapters nationwide.
» The Condé Nast Traveler golf poll has named the Four Seasons Resort Lanai, The Lodge at Koele as the top golf resort in the world. The poll was tabulated from the responses of 4,300 readers who evaluated 339 golf resorts they visited in the past three years. Ratings were based on course design, speed of play, pro staff, accommodations, service, food and facilities.
» Kona Brewing Co. received the 2007 Kona-Kohala Chamber of Commerce's Kuleana award at the Kuleana Business Conference and Trade Show on May 10. The chamber awards one West Hawaii business for its commitment to strong employee culture, leadership in community involvement, innovative customer benefits and environmentally sensitive operations.
---
HAWAII TECH ROLL-OUT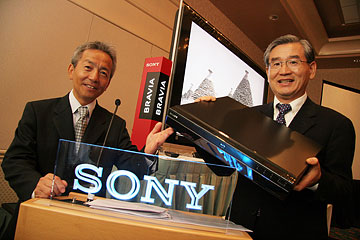 ---
Apple debuts DRM-free songs
SAN JOSE, Calif. »
Apple Inc.
's iTunes Store started selling thousands of songs without copy protection yesterday, marking the trendsetting company's latest coup and a model for what analysts say will likely become a pattern for online music sales.
Launching initially with songs from music company EMI Group PLC, iTunes Plus features tracks that are free of digital rights management, or DRM, technology -- copy-protection software that limits where songs or movies can be played and distributed.
The DRM-free tracks feature a higher sound quality and cost $1.29 apiece -- 30 cents more than the usual 99-cent price of other, copy-protected songs at the market-leading online music store.
Top accountants accused of fraud
NEW YORK » Four current and former partners of the giant accounting firm
Ernst & Young
were charged yesterday with fraud and other crimes relating to tax shelters that helped the wealthy escape taxes on incomes exceeding $10 million.
All four worked in a group set up by the company in 1998 to develop tax shelters, according to an indictment filed in U.S. District Court in Manhattan. The men allegedly defrauded the Internal Revenue Service from 1998 through 2004 by designing, marketing and selling fraudulent tax shelters.
U.S. Attorney Michael Garcia said in a statement that the indictment targets "tax professionals whose deceit costs this country untold millions in tax revenues."
Motorola plans more job cuts
CHICAGO » Cell phone maker
Motorola Inc.
said yesterday it will cut another 4,000 jobs as part of a plan to improve sagging financial and operational results.
The latest round of cuts means the world's No. 2 handset maker has announced plans to eliminate more than 10 percent of its work force since the start of 2007, when it became clear that two years of strong momentum behind the popular Razr phone had collapsed.
The company already is in the process of eliminating 3,500 jobs as part of a two-year cost-cutting plan to save $400 million. Those layoffs, announced in January, are to be completed by June 30.
Motorola said it will save another $600 million in 2008 by cutting 4,000 more workers, prioritizing investments and putting controls on discretionary spending and general and administrative expenses.
IBM lays off another 1,500
BOSTON »
IBM Corp.
laid off 1,570 people yesterday, primarily from an ongoing overhaul of operations in its giant technology services unit.
The Armonk, N.Y.-based company carried out a similar number of job cuts at the beginning of the month, for a total of 3,023 this quarter and 3,720 for the year, according to IBM spokesman Edward Barbini.
That amounts to roughly 1 percent of the company, which employed 355,000 people at the beginning of the year. But even these small numbers reflect a big project within IBM to transform the business.
Services is IBM's biggest division by revenue, but the advent of lower-cost competition overseas has forced IBM to work harder to improve the unit's profit margins. In the first quarter, pretax income for IBM's tech services fell 19 percent, even as revenue rose 7 percent.
Airbus snags order from Qatar
PARIS » Ailing
Airbus
got a reprieve Wednesday in its battle with
Boeing Co.
for the market in long-range, mid-sized aircraft, when
Qatar Airways
ordered another 20 of the European plane maker's planned A350 jets.
The agreement means Airbus now has 268 orders for the wide-body plane that is not expected to be ready until 2013. Many orders -- including the Qatar deal -- are unconfirmed, but Chief Operating Officer John Leahy said he hopes for more than 200 firm orders by the end of the year. That's still far behind the 584 orders Boeing has for its equivalent 787 Dreamliner, due to enter commercial service next May.
With the deal, Qatar Airways increased an initial "memorandum of understanding" for 80 Airbus A350 XWBs. At the list price, that would amount to a total of $16 billion, Chief Executive Louis Gallois said.
As with most large orders, the deal will likely come with deep discounts.
CORRECTION
Tuesday, June 5, 2007
» Frieda S. Takaki has been elected to chair the national ESOP Association. An article on Page C2 Thursday incorrectly said she had been elected to chair the group's Hawaii chapter. She remains president of the Hawaii chapter as well as CHART Rehabilitation of Hawaii Inc.
---
BUSINESS PULSE