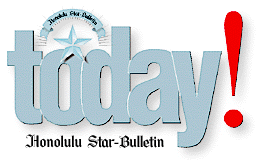 ---
Monday, June 21, 1999
The Search for Signs of
Hawaiian Life in the Universe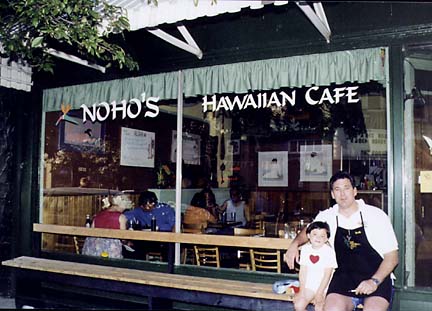 Maui wowie in Portland

Ray Tomita of Honolulu photographed niece Jennifer Jensen with Hawaiian Cafe owner Noho Marchesi in Portland, Ore. Marchesi, originally from Maui, has two cafes and a bento wagon there. He met and married the former Shelley Potter of Lanikai on the mainland. The restaurant's web site is http://www.nohos.com.

The Search for Signs of Hawaiian Life in the Universe is just that -- we're looking for evidence of Hawaiiana everywhere but Hawaii. Send snapshots and a description to TSFSOHLITU, Today Department, Honolulu Star-Bulletin, P.O. Box 3080, Honolulu, Hawaii 96813, or e-mail JPEGS to features@starbulletin.com






Click for online
calendars and events.
E-mail to Features Editor
---
---
© 1999 Honolulu Star-Bulletin
https://archives.starbulletin.com