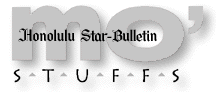 ---
Tuesday, January 19, 1999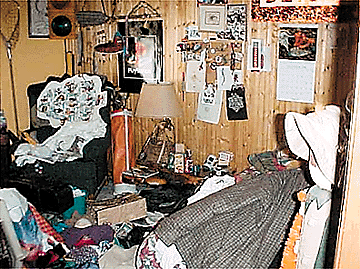 Courtesy of Kodak
If your room looks like this you could be a
contender in Kodak's contest.
---
Calling all 'Oscars'
and 'Felixes'
Tell your kids NOT to clean their rooms. Make sure they don't pick up any toys or put any of their dirty clothes in the hamper. An unmade bed couldn't hurt either.

If your child is a mess waiting to happen or a neat freak with a compulsion to dust, you could win free maid service for a year in a national online search for the neatest and messiest kids' rooms.

Other prizes include Kodak digital cameras, subscriptions to Family PC and gift certificates.

To enter the contest or to check out the rules and recent entries, log onto http://www.kodak.photonet.com.

If you don't have an online photo of your child's room handy, you can get a photo suitable for submission by checking the Kodak PhotoNet online box on the processing envelope when you drop off your film. Your prints will be returned with a personal access code for viewing your pictures online.

Select the picture that best represents your kid's room and e-mail it, along with a brief description, your name, phone number and address to contest@gregcomm.com. Be sure to specify messiest or cleanest room contest in the subject of the e-mail.

Your picture may be posted on the web site so others may share in your frustration or pride.

The contest runs through March 31 and will be judged by a panel of experts from THE MAIDS International. Winners will be announced on the web site the week of April 12.

By Donica Croot, Star-Bulletin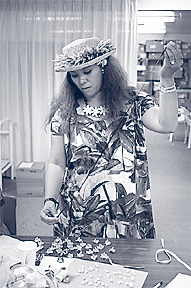 Star-Bulletin file photo
Kehaulani Tehotu strings polymer
clay flowers into a lei.
Waianae crafts outlet
continues operation

Na Hana Lima has a new lease on life. The hui's arts and craft store, which opened in Waianae Mall last November for two months, will continue operating for the next six months, said spokesperson Kehaulani Tehotu.

The 1,500-square-foot store offers artwork and wares from Leeward Coast artisans exclusively at prices similar to those at craft fairs.

Na Hana Lima took in $20,000 during those two months and while that doesn't sound like a lot when compared to big stores, Tehotu said the amount was encouraging enough for hui members.

Tehotu said the hui wants other Leeward artisans to join. Interested persons may call her at 668-4118, Dalani Kauihou at 695-5395 or the Waianae Business Center at 696-1217. The store's phone number, effective Jan. 27, is 696-LIMA (5462).






Click for online
calendars and events.





---





Send WatDat? questions, stories
or any other story ideas or comments to:
Features, Honolulu Star-Bulletin, P.O. Box 3080,
Honolulu, HI 96802 or send a fax to 523-8509
or E-mail to features@starbulletin.com.
Please include your phone number.
E-mail to Features Editor
---
---
© 1999 Honolulu Star-Bulletin
https://archives.starbulletin.com