Advertisement - Click to support our sponsors.

---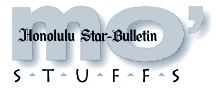 ---
Tuesday, October 10, 2000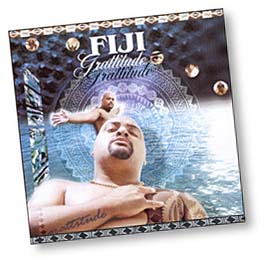 Fiji

---
Double dose
of Fiji visits Laie
The Polynesian Cultural Center celebrates Fiji Cultural Days, "Nai Uso," Thursday through Saturday in Laie.

Opening the event, appropriately enough, will be the entertainer Fiji, who'll give a concert 10 p.m. Thursday in the center's Pacific Theater. Admission is $5 general and tickets are available at the Brigham Young University-Hawai'i Aloha Center front desk and PCC reservation office.

On Friday and Saturday, there will be 12:30 to 6:30 p.m. demonstrations of coconut oil making, salusalu (Fijian lei making), and music and dance performances in Fiji Village.

Park admission Friday and Saturday is free to annual pass holders; $27 general. An annual pass is $15.95 for kama'aina with proof of residency.

For more information, call 293-3042.
---
Preview
Coming to the big screen

These movies are scheduled to begin their Oahu run Friday:
Best in Show
(PG-13)
A quirky look at the dog show circuit with Christopher Guest and Parker Posey.

The Contender
(R)
Sexy secrets from a woman's past come to light as she runs for vice president. Joan Allen, Gary Oldman, Jeff Bridges.

Dr. T and the Women
(R)
Richard Gere is surrounded by dozens of women, including Helen Hunt, Laura Dern and Farrah Fawcett.

The Exorcist
R
Rerelease of the 1973 movie in which a 12-year old girl is possessed by the devil. Ellen Burstyn, Max von Sydow, Lee J. Cobb, Linda Blair.

Girl on the Bridge
(R)
In Paris, a young woman is ready to jump into the Seine when she meets a knife thrower and decides to join him in his wanderings.

Ladies Man
(R)
The Saturday Night Live "love machine" character gets a big screen treatment. Tim Meadows.

Lost Souls
(R)
Winona Ryder and Ben Chaplin star in the story of a woman fighting a satanic conspiracy.
---

Also scheduled are Saturday sneak showings of one movie:

Pay It Forward
(PG-13)
A young boy attempts to make the world a better place after his teacher gives him that chance. Haley Joel Osment, Kevin Spacey, Helen Hunt.
---
Scoops
Scholarships and more

"Show Me the Money!": Chaminade University of Honolulu is offering a free financial aid seminar for college-bound students and their families from 6 to 7 p.m. Oct. 18 at the Clarence T.C. Ching Conference Center. Hands-on training on applying for financial aid, availability and federal and state programs will be discussed. Call Ginger at 739-8340 for reservations.

"Making Dreams Come True": Valley of the Rainbows awards grants to youths, ages 8-17, on the Leeward Coast to assist with financial support to enhance their education, extra curricular, cultural or sports activity.

Monthly awards will be granted. Students are encouraged to submit applications by the fourth Friday of each month. Awardees are selected based on need and purpose of the activity. Call 668-2314 or Denice at 589-5933 for more information.






Click for online
calendars and events.
---
Send WatDat? questions, stories
or any other story ideas or comments to:
Features, Honolulu Star-Bulletin, P.O. Box 3080,
Honolulu, HI 96802 or send a fax to 523-8509
or E-mail to features@starbulletin.com.
Please include your phone number.
E-mail to Features Editor
---
---
© 2000 Honolulu Star-Bulletin
http://archives.starbulletin.com