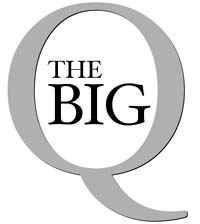 This vote reflects only the opinion
of those who participated.
One vote per person, please.
Multiple votes will be deleted.
Note: Vote tallies may change during the week.
Don't It Make Your Brown Eyes Blue?
On a scale of 1 to 5, with 1 being racial bliss and 5 being severe racial problems, how would you rate the racial atmosphere on Oahu?