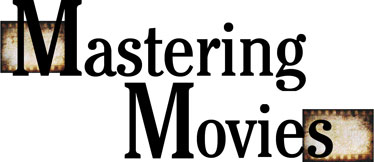 What does it take to make a film -- of any length? 'Iolani School and University of Hawaii graduate Christopher Yogi knows that a good script is just the beginning. You also need fundraising (begging family members for help), actors (talented people who work for free), crew (friends and classmates available to toil at all hours), equipment (borrowed) and guidance (from mentors in Hawaii's film community). Oh, yes, and lots of passion.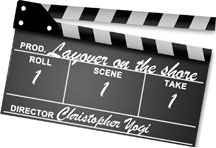 Thankfully, the 26-year-old Yogi, a graduate student at the University of Southern California's School of Cinematic Arts, possesses plenty of zeal about his return to Hawaii this summer to shoot "Layover on the Shore," the film that will serve as his master's thesis.
Yogi's script represents an authentic portrayal of Hawaii, "blurring the line between real and imagined notions of paradise," according to his synopsis. In one of the two stories he weaves together, a young woman returns to Hawaii and sees that the idealized island lifestyle she experienced while growing up no longer exists. In the other, an aimless, bar-hopping youth struggles with motivation and self-image in Honolulu.
Yogi said the idea began germinating when he moved to Los Angeles. The separation illuminated the "gap in his knowledge," and reignited his desire to acquire a deeper understanding of Hawaiian culture, history and sociology. So he started studying. And writing.
Teachers and fellow students responded to his scripts about Hawaii enthusiastically. Most challenging, however, was presenting the glamorized setting "in an honest way that's true to my own experiences -- for me to question the representation of Hawaii, and the many faces it can take," he said.
To ensure a balanced perspective, Yogi recruited former USC film school classmate William Kwok, a native of New York and San Francisco. Because he's not as familiar with the intricacies of the islands, Kwok said his role is to "tell Chris if it works from other points of view."
Yogi's first experience with filmmaking came at the Academy of Creative Media while he attended UH, majored in English and honed his writing skills. "My English classes at UH really influenced and informed my critical and creative approach to filmmaking over the years," he explained. The literature and writing "pushed me to dig deeper within myself ... and not settle for what might be the simplest form or answer."
The 20-minute film will be shot over 10 days in Honolulu this month. Yogi, a veteran of the Hawaii International Film Festival, expects to complete the project by the spring, when he'll submit it to several film festivals.
He's experimenting with visual styles and frame rates -- most notably contrasting traditional 35-millimeter film "to create a sense of dreamlike nostalgia," and high-definition to "capture the night --exteriors with a saturated, monochromatic look." The two techniques require different cameras and post-production processes. "Hopefully, we will communicate in a way that's effective and gets people talking."
Kwok, who completed his MFA thesis on the gentrification of Chinatown in Los Angeles, said Yogi strives "for more than pure entertainment" in his work. "There is substance behind it."
Yogi added, "The films that really impact me are the ones that push the boundaries about how to tell a story. Logically, you might not know why, but it resonates on a deep level." He hopes "Layover on the Shore" accomplishes this. "It's going to be interesting, but I'm up to the challenge."