BOOKSHELF
Isle Pages
New book releases from Hawaii authors
"American Aloha: Cultural Tourism and the Negotiation of Tradition"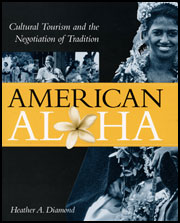 By Heather A. Diamond
University of Hawaii Press
$55
Using research and interviews, the author explores the negotiations and processes leading up to the inclusion of Hawaii and its people in the 1989 Smithsonian Folklife Festival. Through interviews with participants, as well as documents from the program, the book offers the story of a well-crafted display of Hawaii as its multiculturalism evolves. The author continues through the aftermath to examine how Hawaii's local culture was portrayed and transformed on a national stage.
"We Are the Ocean: Selected Works"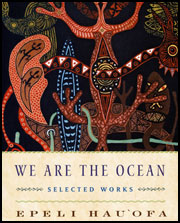 By Epeli Hauofa
University of Hawaii Press
$22
This book is a collection of essays, fiction and poetry by Hauofa, whose work spans three decades. His writing involves many areas of the Pacific and promotes the strength and unity of its people. He looks at problems faced by the regions and offers perspectives and ideas for effectively playing a role in an increasingly modern and global world.