---
COMING UP
Spiritual advisers offer guidance in workshops
Spiritual advisers Alice Inoue and Fred Sterling offer two workshops in July.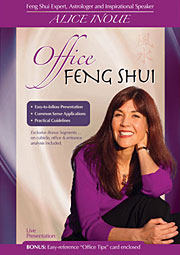 Inoue is an astrologer, feng shui expert and spiritual educator. Sterling is a master healer and medium.
"Awakening to These Shifting Times": Gaining clarity about planetary influences that provide insight into one's own life will be among topics addressed. At 7:30 p.m. July 15 at the Japanese Cultural Center. Tickets are $30 advance, $35 at the door.
"Creating a Life of Peace and Purpose": Topics revolve around issues of astrology, feng shui, spirituality, metaphysics and human consciousness discussed in Inoue's new book, "A Loving Guide to These Shifting Times." From 10 a.m. to 6 p.m. July 26 at Macy's Ala Moana, in the special events room. Cost is $120, $145 at the door.
Call 267-0209; visit www.globalmediaproductions.com or www.aliceinoue.com.