Rimpac
The Pacific's largest War game bids Farewell to the oldest U.S. warship
When the aircraft carrier USS Kitty Hawk, the Navy's oldest commissioned warship, enters Pearl Harbor next month, it will be on the final leg of its last cruise.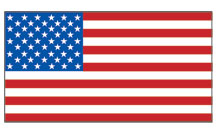 2008 RIM OF THE PACIFIC WAR GAMES
* When: June 29-July 31

* Where: Hawaii waters

* Who: 10 countries

* Warfighters: 35 ships, 6 submarines, more than 150 aircraft

* Purpose: To prepare forces to be interoperable and ready for a wide range of combined and joint operations and missions

Source: U.S. Navy
Initially the 1,062-foot Kitty Hawk and the carrier that will replace it at Yokosuka, Japan -- the nuclear powered USS George Washington -- were supposed to swap crews during Rim of the Pacific war games, which began here today.
However, the George Washington is now at North Island Naval Air Station in Coronado, Calif., undergoing repairs. The 1,092-foot George Washington was near the southern tip of South America when a fire broke out in a ventilation intake and exhaust trunk. Twenty-three sailors were treated for heat stress and one for first-degree burns. The cause of the fire hasn't been determined. The crew swap will now take place in August in San Diego.
The Kitty Hawk, which was commissioned in 1961, will then proceed to Bremerton, Wash., to complete its decommissioning on schedule in January.
About 4,800 sailors are aboard the Navy's last conventionally powered aircraft carrier for its final cruise. Among them are two sailors who know the carrier well.

Lt. Kevin Tilley, an aviation maintenance officer with Strike Fighter Squadron 192, has made the last cruises on two other carriers -- USS Coral Sea and USS America.
Lt. Charles Kimble was an enlisted sailor serving as first-class interior communications technician when the Kitty Hawk was sent to Japan in 1998.
Tilley, 44, of King George, Va., has served on three conventionally powered aircraft carriers since he enlisted in 1983. This is his second tour on the Kitty Hawk with the first one in 1999. He was on the Kitty Hawk when it launched strikes against Iraq in 2003.
Kimble, 39, recalled that he was on the Kitty Hawk when it left San Diego in 1998 and swapped crews when it relieved the USS Independence in Hawaii.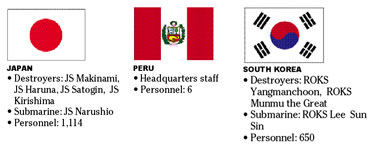 In an e-mail to the Star-Bulletin, the Los Angeles native said "the Japanese welcomed the Kitty Hawk with open arms. Of course (a) few of the local groups would protest, but for the most part we were welcomed with open arms. Once we had got here there was a big arrival party for us waiting for us on the pier, and you know they had 'Welcome to Japan' written in Japanese, and you know had the American and Japanese flags, a lot of Japanese officials, and it was really neat. it was pretty neat."
Kimble said he sought another tour on the Kitty Hawk just to be able to take the carrier back to be decommissioned.
"I think it's gonna be a great experience," Kimble said.. "Not many people can say they brought a ship from home-porting in the states to a foreign country and then actually be there to take it back to decommission it. So I think this is gonna be really special deal for me."

With more than 20,400 military personnel from the United States, Australia, Canada, Chile, Japan, Netherlands, Peru, South Korea, United Kingdom and Singapore, RIMPAC is considered the largest naval war game in the Pacific. The exercises, held in Hawaii waters every two years, will conclude on July 31 and are expected to generate about $26.4 million in economic activity in the state this summer.
Of the 35 participating warships, eight are home-berthed at Pearl Harbor -- two Aegis cruisers, USS Lake Erie and USS Port Royal; two destroyers, USS O'Kane and USS Paul Hamilton; one frigate, USS Reuben James; and three submarines, USS Key West, USS Los Angeles and USS Santa Fe. The Coast Guard cutter USS Rush from Sand Island also will participate.
In 2006, the naval exercise was delayed for three days until the Navy and environmentalists agreed to procedures over the use of sonar to protect marine mammals.


CORRECTION
Tuesday, July 1, 2008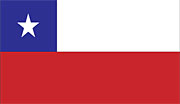 The Chilean flag is shown here. An incorrect flag was originally displayed above, but has been corrected.