---
FAST FACTS HAWAII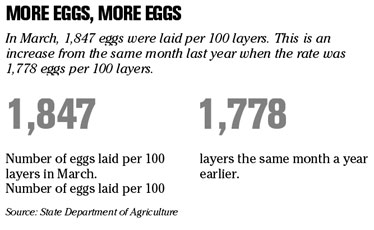 ---
HAWAII
HawTel extends cable ruling
Hawaiian Telcom Communications Inc.
has been granted another three-month extension before a final ruling by the state Cable Television Division on its application for a cable franchise.
The extension delays consideration from June 30 to Sept. 30. It is the 20th extension since the initial application in 2006, according to a letter from the state dated Monday.
$50,000 UH biz scholarship started
Former University of Hawaii Business Dean Ralph Hook has established a scholarship for undergraduate students majoring in marketing or graduate business at the University of Hawaii's Shidler College of Business.
It is the second scholarship established by Hook and his wife Joyce after the Ralph C. Hook Endowment Fund for UH marketing students set up in 1996.
With the Shidler Matching Gift Fund, the scholarship endowment totals $50,000. Hook served as the dean from 1968 to 1974 and presided over the construction of the present business school building.
State tax dept. to stop mailings
The state Tax Department, which is encouraging taxpayers to pay electronically, will stop mailing income tax booklets, such as N-11s; business tax booklets, such as for general excise; or estimated payment vouchers to taxpayers' homes or businesses. The tax booklets with forms and instructions are available for reading and or printing online at www.hawaiigov/tax, as well as at any Tax Department offices.
The department is urging taxpayers to electronically file and pay the N-13 (income tax short form), general excise, withholding and transient accommodations tax returns for free at www.hawaii.gov/tax.
Booklets still will be available via mail for taxpayers requesting them. Requests should be submitted no later than Aug. 18. Submit a request online by visiting www.hawaii.gov/tax or calling the customer call center at 587-4242 or toll free at (800) 222-3229, ext. 5.
NATION
Firefox 3 Web browser debuts
NEW YORK » The new version of the Firefox Web browser became available as a free download yesterday.
The release was delayed as visitors checking for the update overloaded Firefox's Web servers. The site was slow or unreachable for about two hours, starting about 15 minutes before the scheduled release time, according to AlertSite, an Internet performance monitoring company. Performance improved later in the day.
Firefox supporters organized launch parties around the world as they tried to set a world record for most software downloads in a 24-hour period.
The category is new, and Guinness World Records must certify it, a process that could take a week or longer.
Firefox comes from Mozilla, an open-source community in which thousands of people, mostly volunteers, collectively develop free products. Firefox is the No. 2 Web browser behind Microsoft Corp.'s Internet Explorer. Firefox 3 includes enhancements to help users organize their frequently visited Web sites and block access to sites known to distribute viruses and other malicious software.
Users of Yahoo Inc.'s mail service also can use Firefox 3 to send e-mail by clicking a "mailto" link they might come across clicking on a name or a "contact us" link on a Web page. Previously, such links only could open a standalone, desktop e-mail program.
Gannett revenue fell 11% in May
Gannett Co.
, the largest U.S. newspaper publisher and owner of the Honolulu Advertiser and USA Today, said yesterday that May revenue declined 11 percent, led by a 14 percent drop in newspaper advertising sales. The overall revenue decline was the company's worst monthly drop this year.
Revenue fell to $536.1 million from $601.4 million a year earlier. The decline followed a 7.7 percent decline in April. The company's sales will shrink almost 10 percent this year, Standard & Poor's analyst Emile Courtney said last month.
Northwest cuts capacity further
MINNEAPOLIS »
Northwest Airlines
said yesterday it will cut its capacity later this year by 3 percent to 4 percent because of high fuel prices. The reductions were deeper than those announced in April, though they're smaller than cuts announced by many other airlines.
WORLD
Air Canada to slash jobs, capacity
TORONTO »
Air Canada
said yesterday it will cut up to 2,000 jobs, or 7 percent of its work force, while reducing the number of flights it offers as it struggles along with other major carriers to cope with record fuel prices.
Canada's biggest airline will reduce capacity on routes to the United States by 13 percent, meaning a 7 percent cut across the board including domestic and international flights.
A BLESSED BEGINNING
Some military families will have a new home at Fort Shafter
NEW HIRES/PROMOTIONS
» Outrigger Enterprises Group has named
Pieter van der Hoeven
as general manager-Phuket, Thailand. He will oversee hotel operations for Outrigger Serenity Terraces Resort, Phuket and the West Sans Outrigger Resort, Phuket. His hospitality career includes general manager for the Evason Hua Hin Resort and Evason Hideaway at Hua Hin, Thailand and Evason Hideaway at Ana Mandara in Vietnam.
» Jamba Juice Hawaii has promoted Andrew Ferreira to general manager at Jamba Sand Island from assistant general manager. He joined the company in 2004 as a team member at the Jamba Financial Plaza location for three years before relocating in to Jamba Waikele as assistant general manager.
» Prudential Locations has promoted Andrew Roth to vice president of business development from senior online marketing manager. He will be responsible for generating new business, expansion through referral and relocation business, and managing acquisitions and mergers of other real estate firms.
» Kahi Mohala Behavioral Health has named Leonard Licina as chief executive officer. He joined in 1995 as chief financial officer and previously served as interim chief executive officer since Oct. 2007. His previous jobs include chief operating officer at the Mana Institute and at the Rehabilitation Hospital of the Pacific.
» Prince Resorts Hawaii has named Jon A. Gersonde general manager of The Mauna Kea Beach Hotel. His experience includes general manager of the Royal Hawaiian Hotel, Kapalua Bay Hotel & Ocean Villas, The Westin Mission Hills Resort & Spa near Palm Springs, and Hyatt International.
» American Savings Bank has announced the following promotions and new hires:
* Patti Cristobal to assistant vice president, branch manager of the Kalihi branch. Her 14 years with the bank include relationship manager of the Windward market.
* Danielle Aiu to vice president, Windward market manager. Her 14 years of experience include branch manager, senior financial services representative and personal banker.
* Randi Tsushima to assistant vice president, commercial banking officer. She joined the bank in Oct. 2005.
* Edda Chilson to vice president, market manager at the Bishop Square branch. Her 30 years of banking experience include East Honolulu market manager, and management positions with Bank of America Hawaii.
* Nena Maglangit to market customer service manager, Leeward Oahu. Her 22 years of sales and service experience include supervisory and management positions at the Pearlridge, Kalihi, Liliha and Waipahu branches.
* Charlene Pruse as market customer service manager, Mililani and North Shore market. Her 23 years of financial services experience include Bank of America Hawaii and Liberty Bank.
* Bobbie Ma as East Honolulu market manager. Her 25 years of banking and lending experience include career coach and sales manager at Prudential Locations.


---
BUSINESS PULSE