---
FAST FACTS HAWAII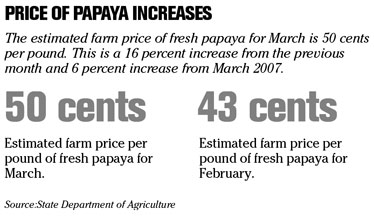 ---
HAWAII
Hawaiian Air adding four 717s
Hawaiian Airlines
is expanding its interisland fleet to 15 with the addition of four Boeing 717-200 aircraft. Two of the aircraft are expected to enter service in September, while the remaining two will joint the fleet in November and December, respectively.
Kauai development breaks ground
Ritz-Carlton Hotel Co. LLC
is breaking ground today on its first Garden Isle development at the Kauai Lagoons resort.
An affiliate of the luxury hotel operator is developing 14 private ownership residences on the site of the former Inn on the Cliffs restaurant as well as 72 fractional ownership residences adjacent to a 39-acre freshwater lagoon.
The development is a major part of the revitalization of the 520-acre resort, which is also being developed by Marriott Ownership Resorts Inc.
NATION
Airlines squeezing passengers
United Airlines
' announcement yesterday that it is cutting up to 1,100 more jobs and removing an additional 70 fuel-guzzling airplanes is the latest sign that air travelers will be facing dwindling choices for when they can fly and where they can travel.
Carriers tripling some airfares
American Airlines
, United Airlines and other U.S. carriers have more than tripled fares on some nonstop routes in the past year to help cope with record fuel costs, travel Web site
Bestfares.com
said.
The airlines have increased ticket prices 13 times this year on routes without competition from low-cost carriers such as Southwest Airlines Co., boosting round-trip fares by as much as $340, said Tom Parsons, Bestfares.com's chief executive.
The airlines are struggling with a 73 percent jump in the price of jet fuel during the past year that has wiped out projected profits. Carriers also are parking planes and trimming U.S. routes.
For example, the round-trip fare on UAL Corp.'s United from its Chicago hub to Charleston, S.C., quadrupled to $730 in the past year, and Delta Air Lines Inc.'s price from Atlanta to Memphis, Tenn., more than tripled to $366, according to Bestfares.com. One of the biggest increases was on Northwest Airlines Corp.'s flight from Detroit to Providence, R.I., which jumped more than fourfold to $595.
S.F. voters OK redevelopment
SAN FRANCISCO » The city's largest redevelopment project since World War II got a major boost after voters overwhelmingly endorsed plans to build new homes, office space and possibly a football stadium in a long-neglected corner of San Francisco.
Sixty-one percent of city voters approved Measure G, which endorses developer Lennar Corp.'s plans for a $1.2 billion development project on 770 acres at the Hunters Point Shipyard and Candlestick Point in the southeastern part of San Francisco.
The project would transform the Bayview-Hunters Point neighborhood, an area long coveted by developers despite its high rates of crime and unemployment, as well as high levels of industrial contamination left over from the Navy shipyard.
The plan calls for 10,000 residential units, retail shops, office space, a sports and performance arena, 400 acres of park and open space, and a new stadium -- if the 49ers decide to stay in San Francisco.
The measure is not a legally binding agreement. All development plans will need environmental review and final approval from the city.
Verizon may buy Alltel
Verizon Communications Inc.
, seeking to challenge
AT&T Inc.
, is in discussions to buy wireless provider
Alltel Corp.
, according to two people familiar with the talks.
TPG Inc. and Goldman Sachs Group Inc., which took Alltel private last year in a deal valued at $27.5 billion including debt, would get a slight premium to the equity they invested in Alltel, said one source. The purchase would make Verizon the top mobile-telephone company in the U.S., passing AT&T.
Hawaii Inc.
New Hires/Promotions
» American Savings Bank has announced the following promotions and new hire:
*
Kelly Zane
to vice president, strategic planning and analysis manager from enterprise risk consultant. He has more than 15 years experience in financial analysis.
*
Patricia Terry
to vice president, Mililani and North Shore market manager from customer service and productivity officer. She joined the bank in 2004 as a branch manager and has more than 10 years of banking experience.
*
Nelson Moku III
to assistant vice president, commercial banking officer. He has 10 years experience with the bank.
*
Macy Ann Lee
as forensic investigations manager. She will oversee investigations related to fraud, counterfeit, elder abuse, identity theft, internal investigations and financial forensic investigations. She has eight years of experience.
» Aqua Hotels and Resorts has announced the following new appointments:
*
Carolyn Watanabe
to director of revenue strategy from director of revenue and reservations. She will continue to oversee both the reservations and revenue departments.
*
Laura Malone
as reservations manager. She has 20 years of travel industry experience.
*
May Cabauatan
as revenue manager.
* K
ay Nakayoshi
to revenue manager from contract sales manager.
» ING DIRECT has announced the following appointments:
*
Justin Mueller
to sales/operation coach. He will assist in the hiring and leadership of the sales teams for ING DIRECT Cafe and the ING DIRECT Mobile Cafe. He joined the company in 2003 as a sales associate.
*
Jamie Omori
as business/ community development coach. She will oversee promotion of the company's products through community outreach programs for children and adults. She has 27 years of experience in non-profit and government.

Board Elections
» The Historic Hawaii Foundation has elected the following new directors to its board of trustees:
Linda Faye Collins
,
Carol Fukunaga
,
Frank Haas
,
Lea Ok Soon Hong
,
Robert Nobriga
,
Michael J. O'Malley
,
Antony M. Orme
,
Patricia Sheehan
,
Ramsay Taum
and
Richard S. Towill
. The foundation has also elected new officers for its executive committee:
Timothy E. Johns
, president;
Ray Soon
, first vice president;
Stanton Enomoto
, second vice president;
Lea Ok Soon Hong
, secretary;
Robert Nobriga
, treasurer;
Michael J. O'Malley
, at large officer; and
Robert Iopa
, at large officer.
» University of Hawaii West Oahu has elected assistant professor of mathematics
Dr. Linda Furuto
to the Hawaii Council of Teachers of Mathematics 2008-2009 board of directors. She previously served as treasurer for the organization in 2007-2008.
Awards/Certifications
» The Hawaii Aloha Chapter of CRS has announced the following realtors to have earned the Certified Residential Specialist designation:
Christine M. Bondroff
, Century 21 All Islands;
Donna M. Maier
, Coldwell Banker Pacific Properties;
Brian McCourt
, McCourt Realty;
Sally M. Mist
, RE/MAX Honolulu; J
ulia M. Paul
, Pahoa Properties;
Margaret Reynolds
, Asset Real Estate Management; and
Edmund Wong
, First Capital Realty One.
» The National Association of Industrial and Office Properties Hawaii chapter has honored CB Richard Ellis Hawaii executive vice president
Frances Okazaki
as Commercial Broker of the Year at the 11th annual Kukulu Hale Awards program. She has served positions in the company for more than 20 years including senior vice president, managing director, sales director and office leasing specialist. She has also served as an ownership partner, chairman of the board of directors and was a member of the executive committee.
---
BUSINESS PULSE