Isle pages
"A Button in the Fabric of Time," by William Wayne Dicksion (iUniverse, 2008, $14.95)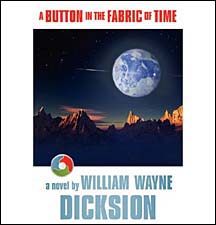 What an imagination. Honolulu resident Dicksion's self-published sci-fi novel centers on a magic button or, rather, a scientifically advanced button that allows the lead character, engineer Agustus Wilder, to travel through time and space.
Working his way future-ward, Wilder finds an Earth destroyed, then reborn as a pretty much perfect society where everyone is perfectly beautiful, perfectly healthy and perfectly behaved. He then sets off for another universe, with the aim of solving a galactic conflict involving mind-reading aliens so that they might, too, become perfect.
The storytelling here is on the clumsy side, but Dicksion poses enough intriguing hypotheses to get you to the end.