Molokai parent calls isle unit 'cash positive'
As recently as six months ago, Molokai Properties was described as "cash positive" in the annual report of its parent company.
Molokai Properties announced on Monday that it will shut down all operations on the island by next week and lay off more than 120 workers during the next two months, citing ongoing losses.
In a statement announcing the shutdown, Molokai Properties Chief Executive Peter Nicholas said the company is "unable to continue to bear large losses from continuing these operations."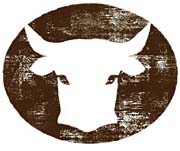 However, the latest annual report from GuocoLeisure Ltd., the Singapore-based owner of Molokai Properties, said that the Molokai unit was making money as of its last fiscal year, which ended June 30.
Calls to the offices of Nicholas and of Roy Sugiyama, chief operating officer, were not returned yesterday. A Singapore-based spokeswoman for GuocoLeisure could not immediately comment on the company's Molokai subsidiary.
GuocoLeisure's recent reports do indicate that subdivided land sales have bolstered revenue for Molokai Ranch since 2004.
The sales involved non-strategic land, which in the past four years has included subdivisions developed in the 1980s and 1990s, said Executive Chairman Quek Leng Chan said in the reports.
University of Hawaii accounting professor Roger Debreceny said the term "cash positive" suggests cash flows from operating activities, but added that the term is not formally defined in corporate accounting.
GuocoLeisure, which has total assets valued at $2 billion, does not break out financials for its individual operations, including hotel and gaming operations in England as well as a 270-room Radisson hotel and shopping center in Fiji and the ownership of Bass Strait Oil & Gas, which does oil and gas exploration in Australia.
In its property development segment, which includes $249.9 million in land and properties on Fiji and Hawaii, the company reported profit of $500,000 before financing costs in 2007, down from $1.9 million in 2006. Revenue was $21.3 million last year, up from $20.7 million in 2006. The company's fiscal year ends in June.
Overall, the company reported net income of $12.6 million, down from $38.9 million in 2006 on revenue of $422.6 million last fiscal year, up from $333.4 million.