---
FAST FACTS HAWAII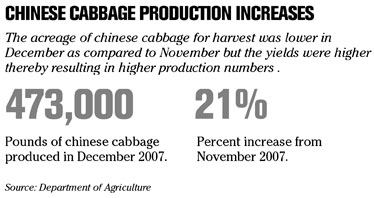 ---
Go!'s load factor increases
Mesa Air Group
's interisland carrier go! filled a greater percentage of its seats last month than it did a year ago, despite higher average fares.
Go, which began operations in Hawaii in June 2006, this week reported a load factor of 65.92 percent versus 60.54 percent in February 2007.
Go! transported 50,090 passengers in February, up 1.2 percent from 49,506 a year ago, even as available seat miles, or one seat transported one mile, fell 6.2 percent to 10.97 million from 11.7 million.
Go! also said its on-time performance rate was 82.4 percent, down from 89.7 percent a year ago, and its overall completion factor was 99.9 percent, up from 99.6 percent.
BRIEF CASE
SHARPER REVERSAL:
Sharper Image Corp. said yesterday that it will resume honoring gift cards that it suspended last month when the company filed for bankruptcy. The retailer said it would redeem the cards if customers use them in full during one transaction and apply them toward items costing double the value of the cards. It said customers could also hold onto their cards in case it could accept them in the future without any restrictions.
ACCOUNTING WELL: H&R Block Inc. affirmed earnings guidance for the year yesterday, saying they expect higher tax revenue and cost cuts to offset continued losses from the company's subprime mortgage arm. Officials also told analysts during a conference call that they were in "advanced" negotiations with several potential buyers over the remaining pieces of the company's Option One Mortgage Corp.
---
BUSINESS PULSE