---
FAST FACTS HAWAII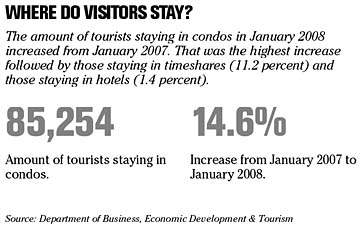 ---
HAWAII
Hawaiian Telcom CFO resigns
Hawaiian Telcom Communications Inc.
said yesterday that Chief Financial Officer Paul Sunu has resigned, effective next Friday.
Robert Reich, current vice president and controller, will serve as interim CFO, the company said yesterday. Reich started working at the company in April.
No reason was given for Sunu's departure from the company, which last month underwent a management change that included the ousting of former CEO Michael Ruley in favor of turnaround expert Stephen Cooper.
Sunu, who had previously served as managing director and chief financial officer for Madison River Communications in Mebane, N.C., joined Hawaiian Telcom May 14.
Maui Divers expanding again
Honolulu-based
Maui Divers Jewelry
further penetrated its Big Island market yesterday with the opening of a Waikoloa store and announced expansion plans for its California market.
A new 800-square-foot Island Pearls store, Maui Diver's most upscale concept, opened at Queen's Marketplace in Waikoloa yesterday. The company has a total of 65 outlets.
The company, which also operates stores on cruise ships and in Nevada, California and Guam, also plans to open a Pick A Pearl store at Fisherman's Wharf in San Francisco on March 8.
"Pick a Pearl is not just a Hawaii concept," said Bob Taylor, president and chief executive officer of Maui Divers Jewelry.
Pearlridge gets new Journeys
A new children's shoe store is opening its first Hawaii store at Pearlridge Center this summer.
Journeys Kidz will open on the first floor of Pearlridge Uptown at the space currently occupied by its affiliate, Journeys, a shoe store catering to teens and young adults.
Journeys will relocate to a new 2,862-square-foot space on the second level of Pearlridge Downtown.
Both companies are subsidiaries of Nashville, Tenn.-based Genesco Inc., which operates more than 2,000 shoe and hat retail stores in the United States and Canada.
NATION
Oil prices retreat from record NEW YORK » Oil futures retreated from a new overnight record above $103 as the dollar gained strength and Turkish forces withdrew from northern Iraq.
The slumping dollar and tension in the oil-rich Middle East have been among the factors in crude's dramatic 19 percent rise in February.
Still, many analysts believe any declines may be temporary and that oil is poised to rise above $103.76 a barrel. That's the price many believe to be oil's all-time high, on an inflation-adjusted basis, set in early 1980 during the Iranian hostage crisis.
Gasoline and diesel prices, meanwhile, continued to soar.
Labor woes stall automakers
DETROIT » More than 16,000 workers at
General Motors
and
Chrysler
have been temporarily laid off because strikes at two suppliers have created a shortage of parts at some of the carmakers' factories.
GM said yesterday that a nearly four-day-old strike at its supplier, American Axle and Manufacturing, had forced it to halt production at four of its five pickup plants.
Late Thursday, Chrysler idled a plant in Windsor, Ontario, because of a strike at a TRW Automotive Holdings plant in that city.
WORLD
JAL boosts profit forecast TOKYO » Japan Airlines Corp. raised its profit forecast for core operations in fiscal 2010 and released a business plan yesterday that emphasized job cuts, cost reductions and route changes.
The carrier said it would cut 4,300 jobs and slim the work force to 48,800, about 8 percent, through early retirement and natural attrition by April next year, rather than April 2010.
JAL released an operating profit forecast for the fiscal year through March 2011 at 96 billion yen ($916 million), an improvement from an earlier projection for 88 billion yen ($840 million).
JAL is forecasting 7 billion yen ($66.8 million) in net profit for this fiscal year.
BRIEF CASE
IN TOUCH WITH PROFIT:
Volkswagen AG, Europe's biggest automaker, said yesterday that its profit climbed about 50 percent in 2007 as it sold a company record of almost 6.2 million cars worldwide. The Wolfsburg-based company said it expects to beat the sales total this year.
---
BUSINESS PULSE