---
FAST FACTS HAWAII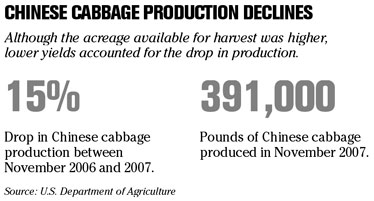 ---
Hawaiian and go! keep fares at $49
Hawaiian Airlines
and
Mesa Air Group
's go! are keeping their lowest fares at $49 following a rate hike by rival
Aloha Airlines
on Wednesday.
Aloha increased its lowest one-way fares to $59 on flights that exceed 150 nautical miles, including Honolulu-Hilo and Honolulu-Kona, to offset skyrocketing fuel costs. The lowest one-way fare between city pairs of less than 150 nautical miles, including Honolulu-Kauai and Honolulu-Maui, is $49, excluding taxes and fees.
Hawaiian Airlines dropped its lowest one-way fare to $42 late Wednesday in response to an error that caused go!'s lowest fare to drop to $42 from $49 through yesterday morning. Both airlines said yesterday they plan to keep the lowest fares on all routes at $49 in an effort to stay competitive.
Aloha will stick to its current rate structure, spokes-man Stu Glauberman said.
Kona Blue Water raises $2.6M
Kona Blue Water Farms LLC
has raised $2.6 million to expand its current Hawaiian yellowtail farming operations in Kona, the company said yesterday.
The funds go "significantly" toward an expansion that would more than double cage capacity in Kona to harvest its sushi-grade Kona Kampachi-brand fish, spokeswoman Kelly Coleman said. The company is looking to replace its eight cages, which range in size from 2,800 cubic meters to 3,200 cubic meters, with cages that are 6,200 cubic meters large. The company is currently conducting a draft environmental assessment on the project.
Kona Blue, which moved its Honolulu headquarters to San Francisco last month, is also looking at long-term expansion plans into Mexico's Sea of Cortez. "We are really just starting those efforts now," Coleman said.
Mortgage rates keep falling
WASHINGTON » Rates on 30-year mortgages dropped for a third straight week to the lowest level since the summer of 2005 as worries intensified about the current economic slowdown.
Freddie Mac, the mortgage company, reported yesterday that 30-year, fixed-rate mortgages averaged 5.69 percent this week, down from 5.87 percent last week.
It marked the second week that 30-year mortgages have been below 6 percent and the third straight weekly decline since rates closed out 2007 at 6.17 percent. This week's average was the lowest since 30-year mortgages were at 5.66 percent the week of July 14, 2005.
Rates on 15-year mortgages dropped to 5.21 percent this week, down from 5.43 percent last week. Rates on five-year adjustable-rate mortgages declined to 5.40 percent, compared to 5.63 percent last week while rates on one-year ARMs fell to 5.26 percent, down from 5.37 percent last week. It marked the first time that the 15-year rate has fallen below one-year adjustable-rate mortgages in seven years.
Brief case
Billions in bad debt
.
Merrill Lynch & Co., the biggest underwriter of collateralized debt obligations, said it will write off $2.6 billion in default protection from bond insurers including ACA Capital Holdings Inc. because it's worthless. ACA's debt ratings were lowered 12 levels to CCC in December.
More bad debt. Washington Mutual Inc., reported a $1.87 billion loss in the fourth quarter after writing down the value of its home mortgage unit and setting aside $1.5 billion to cover bad loans.
Board of directors
» The Building Industry Association of Hawaii has elected
Mary K. Flood
as 2008 president. She will be responsible for fundraising the Construction Training Center in Kalihi project. She currently serves as principal broker and vice president for sales and marketing for D.R. Horton-Schiler Division and has nearly 30 years experience in the real estate industry.
New hires / Promotions
» Rider Levett Bucknall has announced the following appointments:
Sloka Colon
has been named cost manager for the Honolulu office. She will be responsible for feasibility studies, cost estimating and control, and value engineering.
John Dill
has been named project manager for the new Big Island office. He will oversee projects for the Hilo side of the Big Island.
Bob Beardslee
has been named project engineer for the Big Island office. He will be responsible for quality control,reviewing submittals, schedules, change orders, plans and specifications.
» Marriott Vacation Club International has announced the following new appointments: Edgar Gum has been named general manager of Marriott's Ko Olina Beach Club. He previously served as general manager for Marriott's Maui Ocean Club and has served the company for 20 years, including positions at JW Marriott Ihilani Resort & Spa and Marriott's Waiohai Beach Club on Kauai. Rob Welch has been named general manager of Marriott's Maui Ocean Club. He previously served as director of operations for Wailea Beach Marriott Resort & Spa and has served the company for 23 years. Steve Yannarell has been named general manager of Marriott's Waiohai Beach Club on Kauai. He previously served as director of operations for Marriott's Maui Ocean Club and Renaissance Kapalua Bay Hotel and has more than 20 years experience in hotel operations and food and beverage services.
Awards
»
Shioi Construction
and its president
Conrad Murashige
have been awarded with the Hawaii Carpenter Union's 2008 outstanding union builder award at the Pacific Resource Partnership's reception. The award recognizes a signatory contractor for exceptional contributions to union construction and for taking a cooperative approach to labor-management relations.
» T-Mobile USA has recognized Kahala Mall T-Mobile employee Roger Izuka for establishing a customer base of more than 3,000. He will be recognized nationally by the company by having him filmed for training videos and promotions, and will introduce the company's CEO at a national company event in Denver, Colorado. He has served the company for 12 years.
» The U.S. Green Building Council has awarded Group 70 International principal and chief environmental planner Jeff Overton with the leadership in energy and environmental design accreditation. He is the 11th professional at the firm to receive the accreditation. The LEED accreditation recognizes an individual's skills in sustainable design and processes.
---
BUSINESS PULSE