---
FAST FACTS HAWAII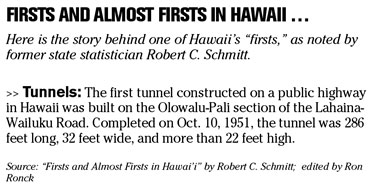 ---
NATION
DFW airport has healthiest food
If your stomach is grumbling for healthy food while you're flying home for the holidays, hopefully you'll find yourself at Dallas-Fort Worth International Airport.
That airport has the highest percentage of restaurants offering at least one low-fat, cholesterol-free vegetarian entree, according to the Physicians Committee for Responsible Medicine.
Dietitians for the industry trade group looked at the menus of every food vendor at the country's 14 busiest airports, as well as at Reagan Washington National Airport.
The seventh annual survey found 89 of the 95 eateries at D-FW, or 94 percent, served at least one healthy entree. Chicago O'Hare International and Detroit Metropolitan Wayne County airports tied for second place with 93 percent. Los Angeles International and Newark Liberty International tied for third place with 89 percent. New York's John F. Kennedy International Airport scored 76 percent, ranking at No. 8. And Reagan Washington National Airport slid in at the bottom of the list with just 10 of its 24 restaurants, or 42 percent, offering something healthy to nosh on.
Police hand out Starbucks cards
RANCHO CORDOVA, Calif. » Happy holidays. Now pull over to the side of the road.
Police in this Sacramento suburb are stopping law-abiding motorists and rewarding their good driving with $5 Starbucks gift cards.
A traffic officer came up with the idea to "promote the holiday spirit and enhance goodwill between the traffic unit and the motoring public," police Sgt. Tim Curran said.
Local businesses donated money to buy the gift cards.
"They raised a substantial amount of money," Curran said. "They'll be pulling over a lot of people."
Thieves target parking meters
Thieves in Atlanta have sawed off more than 500 downtown parking meters from their posts this year and walked away with them, city officials said.
The city of Atlanta has had to replace about 39 percent of its parking meter inventory this year because of the thefts. Although the meters don't contain much money, it costs about $500 to replace each one, said Sandra Jennings, deputy commissioner for the city's transportation office.
"Someone was actually cutting the pole and taking them so they could somehow open the meter head to get the money out," Jennings said.
The city is replacing them with more secure meters.
---
BUSINESS PULSE