---
FAST FACTS HAWAII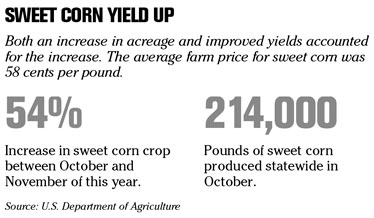 ---
HAWAII
No bankruptcy, Turtle Bay says
The international lender of Oahu's Turtle Bay Resort is seeking to foreclose on the controversial property in a $283 million lawsuit. Following the suit filed Thursday by
Credit Suisse
, owner
Kuilima Resort Co.
said it will not file bankruptcy and instead try to work out an amicable agreement with the lender. >>C2
Concrete contractor sold
Concrete Coring Co. of Hawaii Inc.
, a construction firm founded here in 1969, is being sold to a mainland counterpart.
Penhall Co., based in Anaheim, Calif., is buying the Honolulu company for an undisclosed sum in a deal expected to close in March. Founded in 1957, Penhall has some 1,200 employees on the mainland.
John Neff, president of Concrete Coring, said he plans to stay with the operation under Penhall, which expects to retain all 112 Hawaii employees.
"They're looking for expansion, and they believe in the Hawaii market," Neff said yesterday.
Maui Electric gets rate hike
The state Public Utilities Commission yesterday granted
Maui Electric Co.
an interim rate increase of 3.7 percent.
The increase will add $6.44 to the monthly bill of a typical, 600-kilowatt Maui household, for a total of $190.80. The increase will be $6.46 per month on Molokai and $6.09 per month on Lanai.
The move will yield $13.2 million in extra revenue per year, which MECO says it will use to pay for generating units added in 2000 and 2006 at Maalaea.
If the PUC ultimately decides on a final rate increase that is lower than the interim hike, MECO will refund the balance to ratepayers with interest.
NATION
Biodiesel exec steps down
SEATTLE » Martin Tobias has stepped down as chief executive and chairman of
Imperium Renewables
, the high-profile Seattle biodiesel producer.
No reason was given for Tobias' departure, which left members of Seattle's clean-tech industry stunned. Tobias could not be reached.
John Plaza, a former airline pilot who founded Imperium, has been named interim CEO, while board member Nancy Floyd has been appointed chairman.
One of the most heavily funded biodiesel companies in the country, Imperium announced $214 million in financing earlier this year. Expansion plans included 100 million-gallon biodiesel refineries in Hawaii, Argentina and Philadelphia.
Suit: Lender pushed risky loans
LOS ANGELES » Several people who took on home loans from
Countrywide Financial Corp.
are suing the company, claiming they and other borrowers were steered unnecessarily into taking on risky loans with built-in payment hikes, which ultimately led them to go bankrupt or lose their homes.
The seven plaintiffs filed an amended complaint yesterday against the Calabasas-based company and several of its subsidiaries.
---
BUSINESS PULSE