---
FAST FACTS HAWAII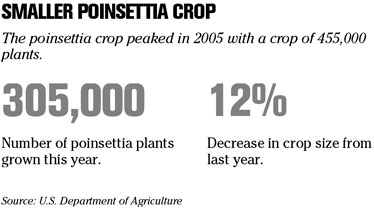 ---
Airfare increase attempt fails
The lowest interisland one-way fares are back down to $39.
Aloha Airlines
and
Hawaiian Airlines
both dropped their fares last week from $44 after rival go! failed to match the increase from a few days earlier.
The latest attempted increase was initiated by Aloha with a $49 fare early this month. When neither Hawaiian nor go! matched that fare, it pulled back to $44, which Hawaiian subsequently matched.
But when go! declined to match even that price, Aloha and Hawaiian returned their lowest fare to the $39 level.
Brief case
HEALTHY PRICE: Reinsurer Munich Re AG agreed to buy U.S. healthcare insurer Sterling Life Insurance Co. for $352 million in cash, giving it more access to older Americans who want to buy health insurance.
NOT SO TASTY: The dispute between French food and beverage maker Groupe Danone SA and its Chinese venture partner Wahaha has deepened, with Wahaha's labor union saying it is suing Danone for $1.4 million. Danone said the complaints are "groundless."
New hires / Promotions
» Clear Channel Radio Hawaii has named
Kelsey Yogi
as program director of KIKI 93.9. He joined the company in 1996 as a hit-mixer and has also served as mix show coordinator, music director of Island 98.5, music director of Hot 93-9 and assistant program director of Island 98.5. He replaces Tony Tecate, who exited the station in Oct. and will continue his duties as assistant program director for Island 98.5.
» City Mill Co. has named Sue Fujimoto as merchandising manager. She previously served as division merchandising manager at DFS Hawaii and has more than 30 years of merchandising experience in Hawaii, Mississippi, California and Washington.
» The Hawaii Community Development Authority has named Anthony J.H. Ching as executive director effective Jan. 2, 2008. He will assume the post of Daniel Dinell, who resigned in Aug. 2007. He previously served as executive officer of the State Land Use Commission since 2001 and has also served as deputy director of health, environmental ombudsman and senior planner for the Hawaii State Department of Health for more than 25 years.
» Avalon Development Co. has promoted Laurie Ann K. Sato to director of client services and marketing from asset manager. She will be responsible for client development and relations, asset management, strategic planning and corporate communications. She joined the company as an intern and has also served as junior analyst and real estate analyst.
» The Battleship Missouri Memorial has promoted Cynthia-Marie B. Pascua to development cultivation specialist from membership coordinator. She will be responsible for developing and executing activities for the memorial's Friends of the Mighty Mo membership program with focus on new member orientation, events and weekly dignitary tours. She has three years of sales experience and is a current notary public.
» Caron B. Realty has hired Gary Bannon as a sales specialist. He specializes in relocation and luxury real estate. Caron B Realty is an exclusive affiliate of Christie's Great Estates for Oahu.
» Success Advertising has announced the following new hire and promotions: Gina Ogitani has been named account manager. She previously served as an account executive for Ka Nupepa People. Justin Naka'ahiki has been promoted to operations manager. Julius Pecson has been promoted to account executive.
» AlohaCare has promoted Susie Nguyen to communications and public relations team leader from public relations associate. She will oversee the communications team and external partners, and public relations initiatives which include community events, grant and scholarship programs. She has served the company since 2006.
---
BUSINESS PULSE