Peeping Tom sought in UH dorm break-in
Police are looking for a man who allegedly photographed a 19-year-old female student showering in a University of Hawaii dormitory yesterday -- the third campus crime of a sexual nature this week.
The university sent out a Manoa campus security alert that said the man took the photographs with his cell phone at about 6:10 a.m. at the Hale Kahawai residence hall.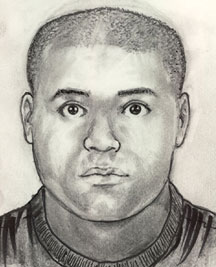 He was described as 5 feet 8 inches tall, 160 to 180 pounds, with a black crew cut, brown eyes, a tan complexion and wearing a dark T-shirt and khaki shorts. Police said the suspect was in his 20s.
On Monday a man allegedly fondled a female student in another UH dorm. On Sunday a man was arrested for allegedly stealing items, including lingerie, from the rooms of female students.
The police speculated that yesterday's case could be a copycat of previous crimes that received widespread media coverage, said UH spokesman Gregg Takayama.
He said locks will be immediately installed on bathroom doors in the dorms beginning with the women's dorms.
Female students at the dorms attended a meeting yesterday about the incident and had their card keys recoded to allow entry into the now-locked bathrooms.
Andrea Bonzoumet, 20, who lives at Hale Kahawai, said she is more cautious now. "If they don't have their key and I don't know them, I won't let them in," she said. "I'm just a little disappointed they took this long as far as putting locks on doors."
Another resident, Caitlin Williams, 20, said, "I feel a bit safer now that we're getting locks on the bathroom doors. I think the problem is the campus is so accessible. It's a trade-off: more security and less freedom or more freedom and less security."
Unlike the earlier cases, yesterday's incident occurred at an upperclassman dorm, which is smaller and houses 150 students who are familiar with one another.
"We've never had a security problem (there) before," Takayama said. "We're still investigating how the person got in."
Police are hoping someone will recognize the man from a sketch.
Anyone with information about this incident or the suspect is asked to call CrimeStoppers at 955-8300 or *CRIME on a cell phone.
On Monday a 21-year-old Waianae man allegedly fondled a 23-year-old female student. Police and university officials said the man allegedly followed her from Puck's Alley to a music building on campus, where he allegedly lifted her skirt and touched her buttocks. Police arrested Preston-Paul Afong, and he was charged with fourth-degree sexual assault.
On Sunday morning a 20-year-old Stryker Brigade soldier was caught allegedly opening the door to one dorm room and looking inside. Police also found him with women's lingerie and a stolen iPod in his pockets taken from a freshman woman's dorm room at Hale Aloha Lokelani. Spc. Mark Heath was charged with first-degree burglary and unauthorized entry into a dwelling.