---
FAST FACTS HAWAII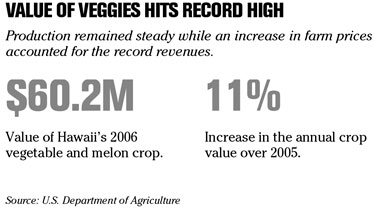 ---
HAWAII
Bullard bounces back
Longtime Honolulu advertising executive Patrick Bullard has joined
Heinrich Marketing Hawaii
as senior director, following the closure of Bullard & Black Advertising Group last month.
Heinrich Managing Director Marc Witter and Bullard have been opponents in pizza plying, as Witter represented Pizza Hut at one time while Bullard has long represented Papa John's Pizza, which is migrating to Heinrich.
"We had many friendly competitive moments between those two clients," Bullard said.
Heinrich's client list includes Paradise Yellow Pages, Sizzler Restaurants, Lion Coffee and Royal Kona Coffee. They and other clients will be joined by Bullard's accounts, including Auto Value Parts Stores, Diamond Head Self Storage and Wahoo's.
Bank employees pledge $578K
First Hawaiian Bank
employees pledged $578,000 as part of the bank's inaugural Kokua Mai campaign, President and CEO Don Horner said yesterday.
The campaign will benefit 25 charities in Hawaii, Guam and Saipan, including Aloha United Way. The campaign is administered by the bank, and 100% of the donations go directly to charity.
Nine out of 10 employees participated, the bank said.
"The level of giving and participation by the First Hawaiian ohana is a tangible expression of the aloha that the employees have for their communities," Horner said.
NATION
Largest gas pipeline planned
JUNEAU, Alaska »
ConocoPhillips
wants to build potentially the world's largest, most expensive energy facility -- a multibillion dollar gas pipeline running from Alaska's North Slope to Midwestern states.
The project, with a price tag of $42 billion, would be worth it, if it can help supply North American homes and businesses with heating fuel for years to come.
It's the first proposal in the state-sponsored competition for a pipeline to tap the rich fields where the industry has identified about 36 trillion cubic feet of proved reserves that could be shipped within the next 10 to 12 years.
Google to buy wireless airwaves
SAN FRANCISCO »
Google Inc.
confirmed its plans to bid for a prized piece of the airwaves in an upcoming government auction, further underscoring the Internet search leader's determination to shake up the wireless market and plumb more profits from mobile phones.
Yesterday's announcement wasn't a bombshell because the Mountain View-based company previously signaled it might participate in the Federal Communications Commission auction scheduled to begin Jan. 24.
In a mild surprise, Google will enter the competition without a partner more experienced in the wireless industry.
Plea deal in stock-options case
SANTA ANA, Calif. » A former executive at chip maker
Broadcom Corp.
will plead guilty to obstruction of justice in a federal probe of company stock option grants, the U.S. attorney's office said yesterday.
Former vice president of human resources Nancy Tullos, 56, was charged with instructing a subordinate to delete an e-mail that contained evidence of stock option backdating by Broadcom senior executives and board members.
---
BUSINESS PULSE