---
FAST FACTS HAWAII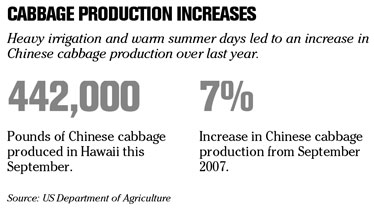 ---
HAWAII
Go! fills more of its seats
Mesa Air Group
said yesterday its interisland carrier go! carried fewer passengers in October than it did a year ago after reducing the number of flights.
However, go!'s load factor, or percentage of seats filled, rose to 66.27 percent from 62.9 percent in October 2006 when operations were interrupted by the earthquakes that rattled through the state. Go! carried 53,559 passengers last month, down 11.4 percent from 60,466 a year ago.
Go!'s available seat miles -- one seat transported one mile -- decreased 15.5 percent to 11.4 million from 13.5 million, while its revenue seat miles, or the total miles flown by paying passengers, decreased 9.8 percent to 7.7 million from 8.5 million.
State tax department drops form
The state Department of Taxation will be eliminating the sparsely used Form N-12, an individual income tax return for residents, beginning Jan. 1. This will be for the 2007 tax year.
Resident taxpayers may file either Form N-11, which is for residents filing a federal return, or Form N-13, which is the short-form version.
A taxpayer must use Form N-11 if he or she was a resident for the full year, or if married filing jointly, either spouse was a resident for the full year.
A taxpayer may be able to use Form N-13 if he or she was a resident for the full year, or if married filing jointly, either spouse was a resident for the full year. Also, the individual had to have only wages, salaries, tips, interest, ordinary dividends, and unemployment compensation, as well as taxable income less than $100,000.
NATION
Consumer confidence plunges
WASHINGTON » Consumer confidence plunged in early November to the lowest level since Hurricane Katrina battered the Gulf Coast and sent oil prices soaring in 2005.
The RBC Cash Index showed consumer confidence fell to a reading of 64 this month, down sharply from an early October reading of 80.6, when consumer sentiment was on the upswing as the stock market stabilized temporarily following a turbulent August.
However, renewed market turbulence, oil prices threatening to hit $100 a barrel and a continued steep slump in housing combined to jolt consumer confidence in the latest survey done by the international polling firm Ipsos.
Sprint and Clearwire deal off
NEW YORK »
Sprint Nextel Corp.
and
Clearwire Corp.
yesterday said they have canceled their plan to combine the high-speed wireless networks they are building.
The breakup is a blow to the much smaller Clearwire, which already has a network in some parts of the country based on the WiMax technology. Sprint's buildout, using the same technology, would have complemented Clearwire's coverage.
Shares of Clearwire fell $4.54, or 25 percent, to close at $13.49 after sliding as low as $13.03, an all-time low. The Kirkland, Wash., company founded by wireless pioneer Craig McCaw went public in March at $25 a share.
WORLD
Samsung stops TV sales in Japan
SEOUL, South Korea »
Samsung Electronics Co.
said yesterday it had stopped selling flat panel televisions and other consumer products in Japan, citing poor profitability.
Samsung has emerged in the past decade and a half as a global force in consumer electronics, taking on and even beating Japanese rivals in places such as the United States and Europe.
But penetrating the competitive Japanese consumer market, home to rivals such as Matsushita Electric Industrial Co., Sony Corp. and Sharp Corp., appears to have been a considerable challenge.
---
BUSINESS PULSE