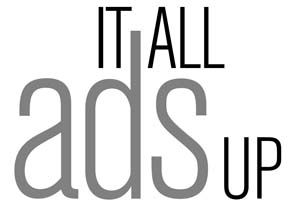 Acclaim for Ad 2 Honolulu's alchemy has others taking aim
STORY SUMMARY »
Ad 2 clubs around America are gunning for Ad 2 Honolulu, following its string of national public service competition wins.
The club of advertising professionals age 32 and younger rotates leadership each year, yet in five of the past six years it has brought home the industry equivalent of Olympic gold for its pro-bono public service campaigns. It has also won four consecutive Club of the Year honors and other accolades.
There is no single, secret ingredient behind the club's wins, but passion and enthusiasm are often cited by insiders.
"We love it ... I see it as one of the biggest things that Ad 2 does," said Amanda Donlin, public service co-chairwoman.
The campaigns, valued at about $1 million, are produced for one lucky nonprofit organization each year -- and for 2007-2008 the lucky winner is Consumer Credit Counseling Service of Hawaii.
---
FULL STORY »
It all adds up for Ad 2 Honolulu's pro-bono advertising
Accolades for Ad 2 Honolulu make it a target and teacher
Free public service campaigns crafted by Ad 2 Honolulu for Hawaii's nonprofit organizations have won top national awards in five of the past six years.
The advertising industry club for professionals 32 and younger has also been Club of the Year four years running -- and several past presidents have been named President of the Year.
It all begs the question, "What is it about Ad 2 Honolulu?"
National Ad 2 Chairman Vinny Tafuro has met several Honolulu members and observes, "Everybody is very community-oriented, and I think it has a lot to do with that ... it's a huge sense of family and cooperation."
There are about two dozen active chapters, all of whose members age out at 33, causing some clubs to "implode," he said.
"Passing on institutional knowledge" is the key to continued strength through inevitable leadership changes, Tafuro said.
Honolulu's club is tightly bonded inside and out, said George Zamarripa, club president and account executive at Communications-Pacific Inc.
"I think what makes Ad 2 (Honolulu) so special is that we are so lucky to have such a great, close-knit group of people ... and we have such great support in the (advertising) community," he said.
"Magic is a good word," said Amanda Donlin, Public Service Committee co-chairwoman. "We're blessed with having a really good chemistry between team members ... (with) enthusiasm and drive." She and Zamarripa were on the team that brought the top prize back to Hawaii this year, but Ad 2 is not just about the campaign. The club hosts education and networking events to "engage our members and the industry as a whole," she said.
An Ad 2 alumni event planned for Oct. 18 at Dave & Buster's Private Show Room will take networking vertical, or circular, or, something other than lateral. Some details are pending, but blasts from the past will highlight the evening, Donlin said. With 30 previous campaign recipients, Ad 2 Honolulu has many reasons and people to celebrate.
Honolulu no ka oi
There is no all-encompassing online chronology of all clubs' wins and not all club Web sites list awards, but it appears the 2001 to 2005 four-peat of national Public Service Competition Awards by Ad 2 Honolulu and its new "w," is a record.
The victories are for presentations by public service teams at the American Advertising Federation annual conference each June.
The Club of the Year award is judged in March based on books clubs submit, detailing activities in categories including advertising education, cultural diversity and membership. The public service element of the book-judging can bring two awards named for advertising luminaries.
The book battle public service winner historically did not win the national award, but "Honolulu broke that spell in 2002," Donlin said. "A lot of clubs write a really good book, but don't correspondingly prepare as well for their oral presentations."
When Ad 2 Madison's presentation beat Honolulu's last year, "we still took home the prize for the book," she said.
Proud past prez
Ad 2 Honolulu's first president was Martin Schiller, of the
Schiller Agency LLC
, though it was called the Junior Ad Club back in 1969. It has had a few names since its 1947 founding but has been Ad 2 since 1973.
The club was organized for professionals who were just getting into the business and didn't have "strong standing ... but we all knew that sooner or later, we would be the senior management of the companies," he said.
He relishes the group's progress.
"When I see Ad 2 doing what they are doing on such a continuous and consecutive basis on a national level, it's wonderful," said Schiller.
He credits its leaders for passing the baton, "from class to class, level to level. And I think the way that Ad 2 Honolulu has created its environment, they're writing the book on how to do it right."
Cheers and spears
Ad 2 Honolulu's campaigns generate about $1 million worth of exposure for each nonprofit recipient -- and immeasurable envy from mainland counterparts.
When Ad 2 Honolulu won again in June, mainland members told Honolulu members, "We're gunning for you next year," said Zamarripa and Donlin, in separate interviews.
"The flip side of that, is that other clubs look to us for guidance as well," Donlin said, "so it works both ways."
Nevertheless, the win record brings incredible stress to the volunteer commitment members make on top of day jobs.
"I'd be lying if I said there wasn't pressure," Zamarripa said. It's not so much external pressure but from within, as "I feel the need to deliver."
"At the same time, our board is so solid and we're so good, I'm not worried about it." Leadership's priority is to make sure the membership is satisfied. "All the other stuff is gravy," he said.
The same is true of the campaign. "If the client is happy, that's what matters. If we deliver to them what we've promised to them and they get the results they need ... then we've done our job." A national win may also be gravy, "but it feels really good to get that award," he said, then burst out laughing.
High on presentation
Ad 2 Honolulu received a standing ovation for this year's presentation, which was also interrupted by long periods of applause, Donlin said. One was in reaction to the value of donated media time and space it gathered.
"It really speaks to how supportive non-Ad 2 members of the industry have been of our club, the public service campaign and of the community," she said.
The winner repeats its presentation to all attendees the next morning and afterward, "We were like rock stars," Zamarripa said. "That sounds funny, but we couldn't go anywhere," without people stopping them to say, "You made us cry," "It was amazing," and "Wow, you guys did such great work," he said. "It was mind-blowing," especially since some of the praise came from the global director of marketing for Coca-Cola.
Brain drain
Members' accomplishments have turned important heads and attracted job offers, causing slight evaporation of Hawaii's talent pool.
Previous Ad 2 leaders Celeste Chikamori, Jocelyn Lee and Brent Shiratori are in San Francisco, working for some of the best-known agencies, Zamarripa said.
Award-winning Ad 2 work, contributions to projects that win Hawaii Advertising Federation Pele Awards and individual achievements could see more offshore recruiting of Hawaii's ad talent, he said.
The winner is ...
Consumer Credit Counseling Service of Hawaii will star in the new public service campaign. Serving Hawaii residents since 1969, it is not to be confused with Hawaii Credit Counseling Service, the organization whose leadership got into criminal trouble a few years back.
"People don't know enough about our client," Donlin said. That's where Ad 2 steps in, to raise awareness and perhaps eliminate obstacles blocking debt-ridden people from reaching out for life-changing relief.
Ad 2 and CCCS Hawaii will meet to discuss goals and Ad 2 will plan the campaign accordingly.
Fundraisers such as Spring Palette each May generate a small budget for broadcast and print production and other nominal expenses, but just about every other campaign element is donated including time, talent and passion.
Previous winners
Mark Marble, founder of the start-up nonprofit AccesSurf Hawaii, was thrilled that Ad 2's AccesSurf campaign won nationally. More important to him was its impact at home.
Ad 2's work "has been amazing," he said in July. It boosted AccesSurf's volunteer count, "our awareness, as well as making a difference in our community."
Boys and Girls Club of Hawaii was the 2005-2006 client, the year Madison briefly interrupted Ad 2 Honolulu's streak. Even without the win, the nonprofit's expectations were exceeded, Executive Director David Nakada said at the time. "It's been just shy of earthshattering."
---
BACK TO TOP
|
Decades of service
Ad 2 Honolulu public service campaign recipients:
2006-2007
2005-2006
Boys and Girls Club of Hawaii
2004-2005
2003-2004
2002-2003
Aloha United Way organizations serving individuals with mental retardation *
2001-2002
2000-2001
Alliance for Arts Education
1998-1999
1997-1998
Sexual Assault Crisis Network
1996-1997
1995-1996
1994-1995
1993-1994
Hawaii Association for the Education of Young Children
1992-1993
1991-1992
1990-1991
Organ Donor Center of Hawaii
1989-1990
Help, Understanding & Group Support (HUGS)
1988-1989
1987-1988
Cancer Information Center
1986-1987
United States Savings Association
1985-1986
1984-1985
1983-1984
1982-1983
1981-1982
Sex Abuse Treatment Center
* Campaign that won the National Ad 2 Public Service Competition Award
Source: Ad 2 Honolulu