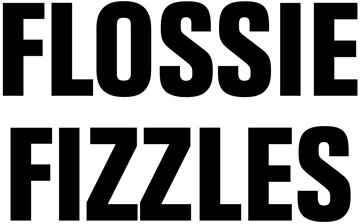 The tropical storm's slowing speed has Big Isle officials worried about heavy rain
STORY SUMMARY »
FLOSSIE, foundering off the southern end of the Big Island, weakened to a tropical storm but kept residents and tourists on alert for heavy rain throughout the night.
The storm, a powerful Category 4 hurricane with 140 mph sustained winds just three days ago, continued to fall apart yesterday. By 11 p.m., its top sustained winds were clocked at 70 mph and reached only 40 miles from the storm's center, which also was dissipating. A hurricane watch for the islands was dropped but a tropical storm warning remained.
Still, the hurricane slowed to a 10 mph westerly crawl as it passed about 90 miles south of South Point. That worried officials and residents who did not want a stalled tropical storm dumping rain on the Big Island.
"We're not out of the woods yet. There's still concern," Troy Kindred, director of Hawaii County Civil Defense, said last night from the county's Emergency Operations Center, which was to remain open overnight.
Central Pacific Hurricane Center forecasters predicted that Flossie will stay on track to pass well south of the rest of the island chain. Residents of Maui, Honolulu and Kauai counties can expect some higher-than-normal winds, some showers and bigger surf, but should be spared the brunt of Flossie.
STAR-BULLETIN
---
FULL STORY »
'It's just drifting, meandering out there'
HURRICANE FLOSSIE slowed and weakened to a tropical storm yesterday, delaying the threat of heavy rain and strong winds for the southeastern half of the Big Island until overnight.
The National Weather Service said heavy showers, and possibly thunderstorms, could continue into this morning and that there might be higher-than-anticipated rainfall amounts because of the storm's slower passage south of the island. As much as 10 inches of rain was predicted for the Kau area and 5 to 10 inches in Puna and Hilo, but heavy rain had failed to arrive by last night.
Meteorologists said the storm would not veer closer to land, a fear expressed by residents on all islands who remember that Hurricane Iniki changed course before striking Kauai in 1992.
"It is still following the path we have seen for the past few days," said forecaster Tom Birchard.
The Central Pacific Hurricane Center reported last night that aircraft, radar and satellite observation showed that the eye of the hurricane had disappeared. The center downgraded Flossie to a Category 1 hurricane at 8 p.m. By 11 p.m., Flossie was downgraded to a tropical storm with maximum sustained winds of 70 mph.
A TROPICAL STORM warning and flash-flood watch remained in effect last night as the center of the hurricane was about 175 miles south-southwest of Hilo and 280 miles south-southeast of Honolulu.
The National Weather Service said a gauge at South Point clocked sustained winds of 40 mph yesterday afternoon. South shore waves reached heights of 20 to 25 feet and shoreline erosion was anticipated.
Meteorologists tracked Flossie moving west-northwest at about 10 mph, slower than its Monday speed of 16 mph. At that rate, it is expected to pass about 150 miles off Maui late today and be about 200 miles south of Honolulu late tomorrow. The storm is expected to pass Kauai sometime tomorrow.
Big Island officials prepared for the worst and still expected heavy rain overnight.
The state Department of Education closed all public schools on the island today for the second day. State employees who were not designated disaster response workers were ordered to stay home for a second day. Kamehameha Schools also are closed for a second day. American Savings Bank closed all branches yesterday and other businesses released workers to prepare for the storm.
The American Red Cross staffed 12 evacuation centers and reported about 70 people spent last night at the shelters. Early in the day, more than 150 people were reported to have taken shelter at the centers.
On Oahu, the threat of rain tomorrow led Hawaii Pacific University to change the venue of its 6:30 p.m. graduation from the Waikiki Shell to Blaisdell Concert Hall.
Birchard said all increasingly gusty tradewinds on Maui and Oahu are the result of the hurricane's approach. The brisk winds and possible windward and mauka showers are the only anticipated effects of the hurricane on those islands.
"When people hear it's slowing, they think of Iniki," Birchard said. He said the current atmospheric pattern is different from the pressure system from the south that drove the 1992 hurricane to shore.
"We have a wind shear situation, winds going in different directions," Birchard explained. "In the lower portion of the atmosphere, we have an easterly wind that will help steer Flossie to the west. In the upper portion of atmosphere, winds are from the southwest. That is a harsh environment for hurricanes to survive in.
"Flossie has been slow to weaken. If it weakens, we expect to see more of a westerly course," not the northerly track that would bring the hurricane closer to the islands, Birchard said. "It is not likely to weaken to tropical storm status until it's west of the islands."
STATE ADJUTANT GEN. Robert Lee said he planned to head over to the Big Island today to assess any initial damage from the storm.
Flossie was expected to make its closest pass to the island last night, Lee said, making it difficult to get an immediate assessment of damage from wind and high surf.
"We'll find out at first light," he said.
Lee and authorities on Oahu are continuing to monitor the situation.
"We're just keeping in touch with Big Island Civil Defense and (keeping) in touch with all their reports," Lee said. "The good thing is that the storm is still following its track ... heading away from the state. I just wish it was heading away faster."
Lee said Civil Defense authorities began tapping into stores of emergency supplies, such as cots and blankets, as some Big Island residents began arriving at emergency shelters to ride out the storm yesterday.
Ray Lovell, spokesman for state Civil Defense, added that under the emergency proclamation signed Monday by Gov. Linda Lingle, Civil Defense and the National Guard personnel are available at a moment's notice.