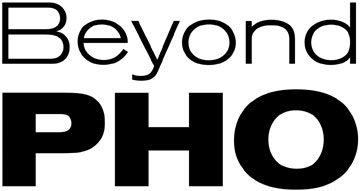 What can you try if you've worn out your Vietnamese favorites of summer rolls and pho? These restaurants suggested some traditional favorites that many of their diners have yet to discover.
---
STORY SUMMARY »
PHO and spring rolls are fine, but the Vietnamese menu offers so much more for the diner with a spirit of adventure.
"Locals like the soup, rolls, rice noodles and salads," said George Nguyen, owner of Pho Tri restaurant. "They have a hard time with the salty taste of some of our house specials, which are mainly meant for native Vietnamese."
He pointed out that Vietnamese food in general is healthful, containing a lot of fresh vegetables, little or no oil and very lean meat. "If you look at Vietnamese people," Nguyen said with a smile, "they are usually thin. Our food is good for your weight."
For those willing to explore, most restaurants can offer suggestions for fondues, stews and other Vietnamese adventures.
---
FULL STORY »
Beyond the norm
SUPER PHO
Pronounced: Super Fuh
3538 Waialae Ave.; 735-9989; parking in rear
Open 10 a.m. to 10 p.m. daily
THE DISH:
Rice Porridge (Cha'o; pronounced "chow") is lighter and more soupy than Chinese jook. Vietnamese rice porridge contains soft, overcooked rice, bits of chicken, thin slices of ginger, green onions and Chinese parsley.
This soup is especially good in times of sickness, but it's also a healthy choice when you're well. It can be eaten daily and is said to maintain strength because it contains the organs of various animals.
"Most customers like the chicken cha'o because it's more like the familiar chicken soup to them, but the pork cha'o is better for you," said owner Angel Le Tran.
The soup comes in five varieties: chicken, pork, duck, seafood and fish fillet. It may be spiced with chicken bouillon instead of MSG upon request. The pork version has baconlike crispy pork bits that make it particularly tasty, as well as pig's liver, heart and intestine. The seafood version contains fish cake, calamari and shrimp.
Bean sprouts, lemon slices and green peppers are served on the side, along with a bowl of ginger and red pepper sauce.
"I like to cook different dishes for people to show them the variety of food in my country," Tran said.
ABOUT THE RESTAURANT:
Originally from Dong Nai in South Vietnam, 55-year-old Tran took over ownership of Super Pho from her son six months ago, although she's been the restaurant's cook since it opened in 2003.
Tran cooked for many Vietnamese restaurants after coming to Hawaii in 1990. "Most of our dishes are South Vietnamese, but since my husband is from North Vietnam, I also cook some dishes that way."
---
Pho Tri
Pronounced: Fuh Chee
1307 Kalakaua Ave.; 953-2279; parking on second floor of Kulana Hale senior housing building
Open 10 a.m. to 10 p.m. daily
THE DISH:
Fondue (Bo Tom Muc Nhu'ng Dam) is the ultimate adventure in "playing" with food. You cook the variety of ingredients at your table yourself, to your own liking.
Broth is kept hot in a pot over a portable burner, and you cook the raw beef, shrimp, squid or onions in the liquid. Fondue may be ordered with beef, seafood or a mixture of the two.
Rice-paper rounds are dipped in hot water to soften them, then used to make customized summer rolls with the cooked meat, rice noodles (vermicelli), mint, lettuce, basil, bean sprouts or cucumber. A rather salty dipping sauce (mam nem) is served alongside (there's also a vegetarian sauce to suit local tastes).
Inside the boiling pot of soup are tomatoes, onions, celery and vinegar.
"There's no oil at all, and no MSG," said Jane Nguyen, wife of owner George Nguyen.
"You can eat this fondue anytime, and it's especially popular for parties," said her husband proudly. "Vietnamese food is good for you -- it's very healthy."
ABOUT THE RESTAURANT:
Born in South Vietnam, George Nguyen came to Hawaii in 1981 by way of a Thai refugee camp with his two younger brothers to join his older brother.
Pho Tri opened in 1996 in Waikiki, with a second location added in 2001.
"In Vietnam, my dad was the 'chief cook,' " Nguyen explained. "He cooked for the neighborhood -- weddings, parties, all kinds. I learned from him.
"This style of soup we have is North Vietnamese, but most of the other dishes are cooked South Vietnam style."
---
PHO BAC 1
Pronounced: Fuh bahk
901 River St., No. 105; 528-4097; parking in Chinatown municipal lot next door
Open 8:30 a.m. to 8 p.m. weekdays; 8 a.m. to 8 p.m. Saturdays; 8 a.m. to 6 p.m. Sundays
THE DISH:
Beef Stew (Bo Koh; pronounced "bah-kah") is nothing like local-style beef stew. It's much lighter and more varied in flavor. The beef is tender portions of drop flank and brisket cuts, with some chewy tendons, in a light soup of carrots, ginger and lemongrass, and spiced with dried mixtures of aniseed, fennel seed, cloves and powdered Asian beef spices.
"There's no oil inside, all the flavor comes from the beef itself," explained cook John Quach.
Customers have a choice of rice, rice noodles (vermicelli), mini French bread or egg noodles to add to the soup.
"Our beef stew is one of our house specials, and is popular with both Vietnamese and Chinese customers," said Cong Bui, the owners' son. "It's an item we have every day."
ABOUT THE RESTAURANT:
21-year-old Bui's parents left central Vietnam in the 1990s. His mother, Hoa Pham, got the idea to take over ownership of Pho Bac 1 eight months ago, after working for 10 years as a cook for the previous owner.
"Our styles of cooking are North Vietnamese, South Vietnamese, all mixed," Bui said.
"My mother even learned some Thai and Chinese cooking. We want to give everyone a choice they can feel comfortable with, even though our restaurant's name refers to a southern region in Vietnam."
---
MAKE IT YOURSELF
Recipes for Vietnamese beef stew vary greatly, but basic flavorings include generous amounts of ginger, lemongrass and fish sauce. This version is adapted from "Into the Vietnamese Kitchen" by Andrea Nguyen (2006, Ten Speed Press, $35).
Bo Kho
2 pounds well-trimmed beef chuck steak, cut in bite-sized chunks
3 tablespoons canola oil
1 onion, chopped
1 14-ounce can crushed tomato
1/2 teaspoon salt
2 star anise
3 cups water
1 pound carrots, peeled and sliced on the diagonal
1/2 cup torn basil leaves
» Marinade:
1 stalk lemongrass, bruised and cut in 3 -inch pieces
3 tablespoons fish sauce
1-1/2 tablespoons five-spice
2-1/2 tablespoons minced ginger
1-1/2 teaspoons brown sugar
1 bay leaf
Combine marinade ingredients. Combine with beef and marinate 30 minutes.
Heat oil in large pot over high heat until hot, but not smoking.
Remove beef from marinade and sear, working in batches. Reserve lemongrass and bay leaf; discard remaining marinade. Remove beef from pot and set aside.
Lower heat to medium-low. Add onion; cook until soft, about 4 minutes.
Add tomatoes and salt; cook 12 to 14 minutes until mixture reduces to a paste. Add a little water if necessary to prevent sticking.
Add beef, reserved lemongrass and bay leaf and star anise. Cook 5 minutes.
Add water; bring to boil. Lower heat and simmer at least 1 hour, until beef is tender.
Add carrots; simmer 30 minutes. Garnish with basil. Serves 6.
Approximate nutritional analysis, per serving:310 calories, 13 g fat, 2.5 g saturated fat, 80 mg cholesterol, greater than 1100 mg sodium, 18 g carbohydrate, 4 g fiber, 5 g sugar, 31 g protein.
---
Nutritional analyses by Joannie Dobbs, Ph.D., C.N.S.