| | |
| --- | --- |
| | Newswatch |
---
IN MEMORY OF A YOUNG, HEROIC VICTIM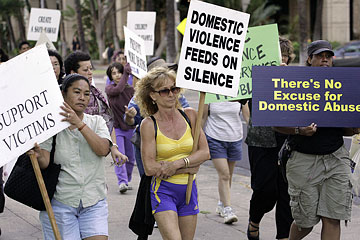 Obama relative to address rally
U.S. Sen. Barack Obama's half-sister, Maya Soetoro-Ng, is scheduled to speak Sunday at a spiritual rally meant to bring together black Americans in support of Obama's presidential bid.
Soetoro-Ng also will read a letter sent from Obama to the crowd, organizer Bettye Jo Harris said yesterday.
"Because of the diversity of these islands, we can be a leader in showing other parts of the country we are unified," Harris said.
The rally is expected to draw 300 people to Trinity Missionary Baptist Church at 4 p.m., Harris said.
There are fewer than 40,000 blacks in Hawaii, including those in the military, according to the 2000 U.S. Census.
Obama, who was born in Hawaii and graduated from Honolulu's private Punahou School in 1979, is the son of a white woman from the mainland and a black man from Kenya.
Principal will visit China on language tour
The principal of Pauoa Elementary School will spend a week in China under a program aimed at expanding Chinese-language programs in U.S. schools.
Roberta Richards will be among 800 American educators who will travel to China on Sunday through the Chinese Bridge Delegation project.
The teachers, administrators and language coordinators will begin their tour in Beijing and then travel to other cities and provinces, where they will meet with local education commissions. Participants will speak with Chinese education leaders and build sister schools.
Educators on the trip will get incentives and strategies to return to the United States and support the growth of Chinese language and culture programs in their own districts.
While more than 200 million Chinese schoolchildren study English, it is estimated that no more than 50,000 U.S. students are learning Chinese.
Break leaves tower without water
Board of Water Supply crews are repairing a break in a 4-inch line that supplies water to the Sunset Tower, 419 Atkinson Drive.
The line break occurred at 2:02 p.m. yesterday, forcing three of the four mauka-bound lanes on Atkinson to close. Only the far right lane is open for traffic. The left turn lane to Ala Moana Hotel and two middle lanes are closed. Residents of Sunset Tower are the only customers without water.
Crews will also replace the service line as part of the city's and Board of Water Supply's Kapiolani Water-Sewer Improvements Project.
Repair work is expected to be finished by this morning's rush hour.
Guilty plea in tax evasion case
Real estate agent and tax return preparer Zenaida Lopez has pleaded guilty in Circuit Court to tax charges handed down by an Oahu grand jury in mid-March.
The 12-count indictment cited Lopez with willful failure to file annual general excise tax returns and a willful attempt to evade her general excise tax for the years 1999 through 2004.
Lopez, who pleaded guilty last Wednesday , could face up to a $750,000 fine and 36 years in prison. Sentencing is scheduled for Sept. 4.
| | |
| --- | --- |
| | Police, Fire, Courts |
---
Teen visitors robbed on Kauai
POIPU, Kauai » Two teen brothers were robbed by two Kauai men last week at the Grand Hyatt Kauai.
About 10 p.m. June 13, the two brothers from Missouri, ages 15 and 18, were walking near the hotel pool when they were approached by a 19-year-old man from Eleele and a 20-year-old man from Koloa, demanding money, police said.
According to police, the older brother was held hostage poolside while the younger visitor went back to their hotel room to get money.
When the younger visitor returned, the two men took the money and punched the older visitor. In the meantime, the parents of the victims contacted hotel security and informed them of the attack. Security then called 911.
Police arrested the two men that night, then released them pending an investigation.
Neither brother needed medical attention.
---
NORTH SHORE
Wildfire forces closure of road
Parts of Kamehameha Highway in the area of Waimea Bay were expected to be shut down last night and possibly through this morning after a Pupukea brush fire burned a utility pole.
The burnt pole is the center of a three-pole structure that connected three power lines that stretch across Waimea Valley and over Waimea Bay Beach Park.
Fire Capt. Frank Johnson said that because the pole was compromised, fire officials decided to evacuate the beach for safety.
Hawaiian Electric Co. spokesman Darren Pai said last night that a crew was standing by ready to make necessary repairs as soon as the fire department gave the all-clear sign.
Pai said the line had been de-energized and no outages were associated with the damage.
Police and Oahu Civil Defense personnel evacuated the beach about 6:30 p.m. yesterday.
The brush fire, which burned less than an acre above Pupukea, began at 2:10 p.m. and was extinguished shortly thereafter, Johnson said. But firefighters had difficulty putting out the fire that was burning on the interior of the pole, he said.
Blaze scorches brush in Waialua
Thick smoke was visible for miles from a Waialua brush fire that burned between 10 and 12 acres.
Fire Capt. Frank Johnson said the fire, located behind the old Waialua Sugar Mill, did not threaten any structures.
But workers, afraid the fire would spread to their nearby warehouses, doused the blaze with water from hoses before firefighters arrived.
Charlie Walker, owner of All Surf Glassing, said that in his seven years of working there, he has seen three brush fires in the nearby field that's overgrown with California grass and littered with trash.
"This is the closest a fire's ever got," Walker said. "If the black ash got on the surfboards, we'd be ruined."
About 35 to 40 firefighters fought the blaze, which was reported about 3:30 p.m., and brought it under control by about 6:30 p.m., Johnson said.
CENTRAL OAHU
Man arrested in alleged wife abuse
Police arrested a 22-year-old man who allegedly choked his wife during an argument.
Police said the Wahiawa couple was arguing about 3:45 p.m. Monday when the suspect grabbed his wife's neck and choked her until she lost consciousness.
Police were called, and the woman was treated at the scene. The husband was arrested on suspicion of abuse of a family member, but was later released pending investigation.