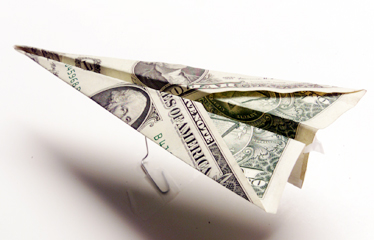 $2 round trip
go! re-raises the airfare stakes by dramatically dropping interisland rates
How low can airfares go?
If you're Mesa Air Group's go!, the answer is next to nothing.
In a 12-hour promotion marking its one-year anniversary, go! is offering 1,000 one-way interisland tickets for $1 from 7 a.m. to 7 p.m. today that only can be purchased online at www.iflygo.com.
The $1 ticket is good for travel through Dec. 15 and must be purchased as part of a round trip. That means some passengers may be able to book round trips between Honolulu and Kauai, Maui, Kona or Hilo for $2, or far less than it costs for a gallon of gasoline. The fares don't include applicable fees and taxes.
Passengers who are only able to book a $1 fare for one direction can combine the $1 fare with a higher fare for the other direction. Those fares normally range from $39 to $79.
"I have been asked many times if the fares are going to get any lower," Mesa Chairman and Chief Executive Jonathan Ornstein said. "With today's special fare, I think I can say that's probably unlikely."
Rivals Hawaiian Airlines and Aloha Airlines, which typically have matched go!'s discount fares, could not be contacted yesterday because the announcement of the $1 fare was embargoed until just shortly before tickets became available today.
The bargain-basement fare comes on the heels of a $9 one-way fare offered last month by go! that was matched by Hawaiian and Aloha.
Go!, which debuted on June 9, 2006, with promotional $19 fares, constantly has lowered the bar in a market that had seen ticket prices close to $100 each way for interisland travel.
Hawaiian and Aloha have decried the money-losing low fares because they've been forced to match to stay competitive but have been losing money on those flights in the process. Both airlines have sued Mesa for allegedly using proprietary information gathered as a potential buyer when Hawaiian and Aloha were in bankruptcy.