Yoga for us
Instructors and students have an opportunity to help design proper apparel for the activity
» Get started with a free yoga class
Lululemon Athletica knows a thing or two about making friends. The yoga-inspired athletic apparel boutique opened two weeks ago, offering free yoga classes to all who showed up. But even before the doors opened, the company was busily recruiting ambassadors and assembling local yoga enthusiasts for design meetings to gauge just what Hawaii's yoga community wants.
Considering that consumers are a passive lot, waiting to see just what designers will throw at us next, it was a nice gesture for the company to let yoga instructors and students in on the process, and boy, were they ready to talk.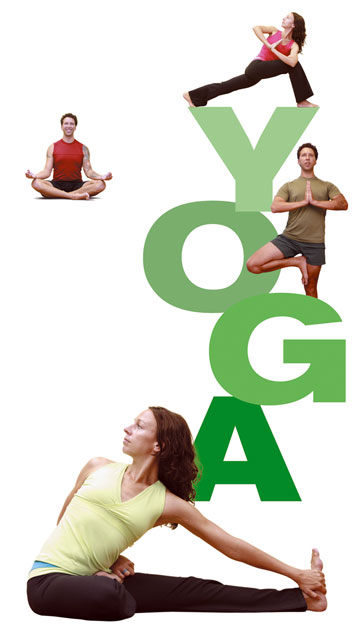 CLICK FOR LARGE
» Mary Bastien, owner-instructor of Open Space Yoga, wears Lululemon Athletica's Wrap Tank, $44, and Reverse Groove pant with multi-color waistband in pink hues, $86. The pant also comes in all-black styles.
» Martin Doluz, a yoga instructor at the Honolulu Club and Windward YMCA, wears a men's BBB Sleeveless Down Dawg, $44, and men's board short, $59.
» Mary Bastien wears Lululemon's Athletic Deep V top, $46, with Reverse Groove pant, with multi-color waistband in green hues, $86.
» Martin Doluz wears a Training Tech shirt, $52, and Sprint Short with wetDRYwarm liner, $44.
Lululemon was founded in 1998 in Vancouver, Canada, by Chip Wilson. Back then, yoga apparel was taken about as seriously as pajamas, but Wilson saw a need for technical athletic apparel with flattering cuts that would also offer lift, support, breathability and all the other benefits athletes expect from performance-enhancing clothing.
After running through a list of innovations implemented after previous meetings, Lululemon's Honolulu showroom manager, Estee Fletter, called for a 10-member design meeting that met early this month to talk about "what you love, what you want us to do more of."
Beyond appreciating the technological appeal of chafe-free flat seams, silver technology with anti-microbial properties, CoolMax moisture-wicking effects, and bamboo fiber as a sustainable material, focus group members had style in mind.
Necklines, for instance, have to be "just so," for design group members Cathy Louise Broda, co-owner of Purple Yoga Hawaii, and Nina Johannsen, a professional kite boarder and yoga student.
They wanted tops that are not so low-cut that they have to worry about breasts spilling out, yet not so high as to be "school marmy." They also wanted apparel that reflects yoga's spiritual element, rather than just a work-out ethic.
And, they're looking for more complementary streetwear and accessories that will take them from the yoga studio to the supermarket or other appointments without looking like they just came from class.
It's a huge order to fill, but considering a second Lululemon is due to arrive at Ala Moana Center in Spring '08, yoga enthusiasts have a lot to look forward to.
---
Lululemon Athletica
is at 250 Ward Ave., Suite 206 (across from Bank of Hawaii and above First Hawaiian Bank). Call 591-8653.