---
FAST FACTS HAWAII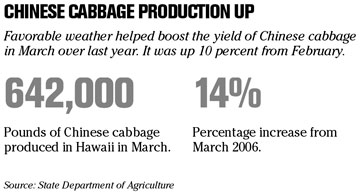 ---
Burkle to buy specialty publisher
TAMPA, Fla. »
Source Interlink Cos.
, a magazine, CD and DVD distributor to leading grocery and book store chains, said yesterday it agreed to buy the publisher of Hot Rod, Motor Trend and other special interest publications for $1.2 billion in cash.
Source Interlink last year began exploring options such as acquisitions or putting itself up for sale. The deal to buy Primedia Inc.'s magazine unit expands it into publishing and digital content and comes a month after Los Angeles billionaire Ron Burkle, who controls Source Interlink, was spurned in his efforts to buy media conglomerate Tribune Co.
Bonita Springs-based Source Interlink will purchase Enthusiast Media, which publishes 70 special-interest magazines, including Soap Opera Digest.
Source Interlink is controlled though Burkle's investment firm Yucaipa Cos., which also has a controlling stake in Aloha Airlines, and currently serves about 110,000 retail store locations throughout North America.
Med-tech deal set at $1.42 billion
DUBLIN, Ohio » Medical products and services company
Cardinal Health Inc.
said yesterday it will buy medical technology company
Viasys Healthcare Inc.
for $1.42 billion, an acquisition that will help Cardinal expand in international markets.
Cardinal will pay $42.75 per share for Viasys' outstanding shares, a 35 percent premium over its closing stock price of $31.55 on Friday. Viasys stock jumped 37 percent, or $11.63, to a record $43.18 per share in trading yesterday. Cardinal also will assume debt of $50 million.
Conshohocken, Pa.-based Viasys, which had revenue of $610 million in 2006, has about 40 percent of its customers in international markets.
Cardinal is an $80 billion company that makes products and provides services for hospitals, doctors and pharmacies. It said the addition of Viasys complements its products, which include those that address medication errors, adverse drug reactions and infection prevention.
Nokia says market share growing
HELSINKI, Finland » Cell phone maker
Nokia Corp.
said yesterday its share of the global handset market will grow during the second quarter to more than 36 percent.
The company had previously said it expected its market share to hold steady with the 36 percent share reached in the first quarter.
But now, Nokia said, it expects "its share of the global device market to increase sequentially in the second quarter 2007." The Finnish company didn't disclose figures.
In the first quarter, Nokia's share grew from 35 percent in the same period in 2006. Its chief rival, U.S.-based Motorola Corp., reported its share falling to some 17 percent compared with 22 percent a year earlier.
China says inflation down in April
BEIJING » China's inflation slowed to 3.0 percent in April, the government reported today, amid efforts to rein in the sizzling economy.
That rate is down from the 3.3 percent increase in consumer prices in March, the highest level in 25 months, and in line with the government's 3 percent target for inflation this year.
Overall consumer prices in April were lifted by driven by a 7.1 percent jump in food prices from a year ago, the National Statistics Bureau reported on its Web site.
---
BUSINESS PULSE