---
SECOND PLACE: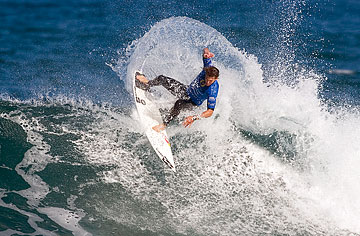 Rainbow Wahine rise to No. 15
Road sweeps at Santa Clara and New Mexico State have resulted in Hawaii (40-8, 11-1 Western Athletic Conference) jumping to No. 15 in yesterday's National Fastpitch Coaches Association softball poll. It is the Rainbow Wahine's highest national ranking since 1998.
UH is also No. 18 in the latest ESPN.com/USA Softball Poll, making it a climb of three spots in both polls.
Hawaii continues to add to its Wahine and WAC single-season home run records, with 64 homers through 48 games. The old WAC record was 50 by Fresno State in 2004. Seven different UH players have hit grand slams.
Officially, the Wahine have a week off from game competition, but will scrimmage Chaminade on Tuesday.
---
UH's Wichmann, Gilbert faring well
Hawaii heptathletes Annett Wichmann was sixth and Mallory Gilbert 11th yesterday after the first day of their respective competitions at Azusa (Calif.) Pacific's Cougar Stadium.
Wichmann, looking to qualify for the NCAA Championship for a second straight year, has 3,200 points after four events at the Mt. SAC meet. The junior is eight points off her Western Athletic Conference title performance last year.
Gilbert scored a personal-best 2,776 after the first day at the California Invitational. The senior had personal bests in the shot put and 200-meter dash.
Both competitions conclude today with the long jump, javelin and 800-meter run. The two will join the Rainbow Wahine team to compete at the Cal State Los Angeles Twilight Open, Azusa Pacific Invitational and Mt. SAC Relays over the next three days.
BYUH shuts out Grand Canyon
The top-ranked Brigham Young-Hawaii women's tennis team blanked Grand Canyon 9-0 yesterday at the BYUH courts to improve to 24-0.
The Seasiders, hosting this week's Pacific West Conference championships, have a bye in the opening round. Tomorrow BYUH will play the loser of today's match between Hawaii-Hilo and Chaminade.
2 from KS-Hawaii to Tennessee State
Kamehameha-Hawaii's Precious Salazar and Makena Nahooikaika signed letters of intent yesterday to play volleyball at Tennessee State.
Salazar was a Star-Bulletin second-team All-State selection last season for the Warriors. Nahooikaika won Star-Bulletin honorable-mention honors.