| | |
| --- | --- |
| | Island Mele |
---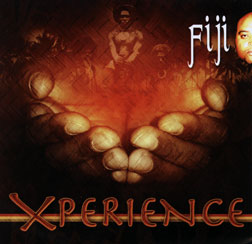 Xperience
Fiji
(South Pac Entertainment SPE 1001)
Fiji returns to the local music scene with an album that appears targeted primarily at the Jawaiian market. A majority of the songs are originals that he delivers over mainstream reggae-style rhythms and with solid instrument support. Fiji sets the mood with the opening number, "Inspiration," and maintains it through most of the songs that follow. Fiji had a significant local hit several years ago with "Smoking Session," and he should enjoy similar success with "Morning Ride," the fourth song here.
Fiji has always been much more than a Jawaiian vocalist, and has often covered subjects more substantive than partying and good sex. "When You Come Home" shows that his skills as a soul balladeer are as strong as ever, and "Warrior's Prayer," a reggae-beat rendition of "The Lord's Prayer," closes the album on an equally impressive and soulful note.
---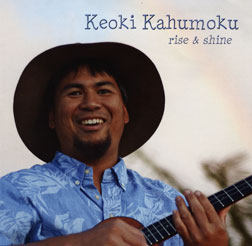 Rise & Shine
Keoki Kahumoku
(Daniel Ho Creations DHC 80047)
Kahumoku, son of Grammy Award-winning record producer George Kahumoku Jr., takes another big step closer toward being a "legend" or "master" of slack key with his work. Kahumoku distinguishes himself as a vocalist as well, with a fine assortment of Hawaiian standards and recently written material. The title song is an original, and two others were written by his father.
"Ka'a Ahi Kahului" is one of several selections with ties to the island of Maui. "Green Rose Hula" and "Wai'alae" add to the traditionalist feel. "Hi'ilawe," a risky and daring choice, puts his version out there for comparison with those of Gabby Pahinui and other members of the Pahinui ohana.
Kahumoku's back-porch arrangement of "Taro Patch Twist" is a pleasant surprise. The original version by Na Leo Pilimehana sounded uncomfortably close to "Uwehe, 'Ami and Slide," the Hoku Award-winning song of the year for 1988, but his version removes the problematic similarities.
Kahumoku completed this beautiful solo album shortly before he injured his right hand while skinning a pig. All going well this won't be his last.
---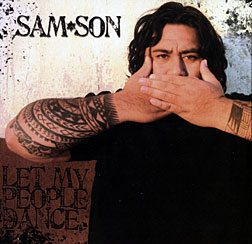 Let My People Dance
Sam*son
(Pacific Rythm PR 2006)
Sam*son is a former Hawaii resident of Samoan ethnicity who lives in Colorado and describes himself as "ragamuffin style but de Polynesian." His choice of accent notwithstanding, Sam*son consistently emphasizes Polynesian themes rather than posing as a dreadlock rasta or inner-city gangsta.
He opens strong with the title track, a call for the revival of cultural pride and pride in dance. There is certainly a political context here, given historical efforts to suppress traditional dance and attire in Hawaii and elsewhere in Polynesia. Politics aside, the combination of driving techno rhythms, Polynesian drum tracks and a strong lyric hook should make this a dance club hit.
Powerful rock guitar riffs and dense mixes give several other tracks a harder edge than has been the norm for Jawaiian artists. Sam*son brings some noteworthy ideas to Hawaii's self-styled "island music" scene.
Childhood years in Kuhio Park Terrace give Sam*son his cred as a product of "the ghetto" and serve as the inspiration for "Cheers," a reworking of the old television theme song. "Dem Runnin' " and "Polynesian Nation" add political heft to the project with calls for the people to take action on their own behalf rather than waiting for outside solutions to be handed to them.
Sam*son writes in the liner notes that there is an inherent challenge in being both a Christian and a Polynesian, but "Lei Ali'i" describes his wish to replace Christ's crown of thorns with a "haku lei."
John Berger
, who has covered the local entertainment scene since 1972, writes reviews of recordings produced by Hawaii artists. See the Star-Bulletin's Today section on Fridays for the latest reviews. Reach John Berger at
jberger@starbulletin.com
.