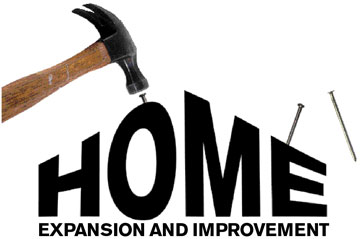 Hawaii's construction industry continues to grow even as spending by homeowners on remodeling slows nationwide
MICK CAHALAN, a pilot from Los Angeles, inherited a Hawaii condominium last summer, but its olive-green appliances and circa 1970s style didn't fit with his idea of paradise.
He's hoping that a planned $200,000 overhaul will bring a more contemporary Asian feel to the two-bedroom, two-bath, ocean-view condominium and restore zen to his island crash pad.
SHOW TIME
The 13th annual BIA Home Building & Remodeling Show closes its four-day run today:
Where: Neal Blaisdell Center Exhibition Hall
Time: 10 a.m. to 4 p.m.
Speakers: Bonnie Osaki, sales manager for Graham Builders, "Make Your House a Home for a Lifetime," 11 a.m. to noon; Randall Omoto, sales manager for Homeowners Design Center, "Kitchen and Bath Remodel Basics," 1 p.m. to 2 p.m.
Tickets: $4 general admission, $1 seniors 55 and over with valid ID. $2 coupons available at BIA-hawaii.com

"There's not a surface that has gone untouched," said Cahalan, who acknowledged that for a little more investment he probably could have sold the condominium and bought a newer place in a cooler building, albeit with much higher maintenance fees.
While nationwide homeowner spending on remodeling is experiencing a slowdown due to a light slump in the housing market, Hawaii's building industry continues to grow. Sustained home prices and lagging inventory, along with demographic trends, have pushed some people like Cahalan to stay put and focus on improving their existing homes. Others are opting to renovate so that they can share housing costs with multiple family members or accommodate an aging relative. And some, who don't mind moving to the west side or are lucky enough to have the resources to build closer to Honolulu's urban core, are opting to custom build.
During Hawaii's previous real estate cycles, people traded up when their spaces became cramped or dated. This time around, a lack of inventory, combined with continued price elevation, has made remodeling more popular, said Karen T. Nakamura, chief executive for the Building Industry Association -- Hawaii.
"Older people are staying in their homes longer so there isn't a turnover of existing stock, and younger people are working and growing their families so they need to buy -- the market is getting pinched on both sides," Nakamura said. "We are about 10,000 homes short of work-force housing requirements."
The strength of demand for remodeling in Hawaii's marketplace can be measured by attendance at the 13th annual BIA Home Building & Remodeling Show which was expected to top 21,000 during the four-day event, which kicked off Thursday and runs through today at the Neal Blaisdell Center Exhibition Hall.
"We're anticipating that this will be our largest show in a decade," Nakamura said. "We have an incredible diversity of product and a large pool of consumers who want to incorporate the latest trends into their lifestyle."
The tremendous equity run-up of the last several years might be over; however consumer desire for remodeling or new builds in Hawaii is still so strong that contractors can't keep up with the demand, Nakamura said.
"People can't get contractors to meet with them because they are too busy, and the building department is still really backed up because of the volume of permits," she said.
While new builds used to be the way that most contractors made their money, many industry players now credit large-scale renovations for their greatest volume of business . And several contractors are specializing for Hawaii's market by catering to customers who want experts in aging-in-place or green-built designs, she said.
Remodeling is often the more practical option for homeowners because it allows them to customize a home to meet their particular needs and means that they won't have to give up familiar neighborhoods and schools, Nakamura said. It's not unusual to see the younger generation opting to take out a home construction loan or use equity in their previous home to pay for renovations so that they can move back home with mom and dad, she said. Changing lifestyles in Hawaii are also driving building trends, Nakamura said.
Debra Chan, who works in accounting for
Outrigger Enterprises
, used to worry that her 81-year-old mother Harriet would fall down trying to navigate the narrow hallways of their aging Honolulu home in her wheelchair or walker. Chan's desire for peace of mind and Harriett's desire for more freedom resulted in their decision to take equity out of the family home and build a more suitable home next door.
Graham Builders
used aging-in-place guidelines to build a home for the family that would accommodate both women's needs into their elder years.
"We can each do our own thing now and that's a plus," Debra Chan said. "I don't have to worry anymore."
The home was designed with wider hallways and doors to accommodate Harriet Chan's walker and wheelchair. The cooking center and bathrooms were designed for ease of access as well. Deep door pulls, higher electrical outlets and rocker light switches also were used to make it easier for Harriet to grip doors and operate electrical items.
The Chans represent a growth market for Hawaii Builders, said Bonnie Osaki, who recently earned her aging-in-place certification for Graham Builders.
"Over recent years, our company noticed a trend toward building and remodeling homes for multigenerational living. Grandparents, parents, kids all want to live and take care of each other," Osaki said. "Aging-in-place theories and techniques are additional services we provide to the homeowner."
The need to consider aging needs has fueled a boom in large-scaled renovations and additions, as well as midsized new builds, she said.
"Our typical client is a full-time resident or someone who intends to retire in Hawaii," Osaki said. "One-third of our homeowners include more than one generation. The typical family includes grandparents, parents, children and sometimes, an aunt or uncle."
As utility costs continue rising in Hawaii, people also are becoming more aware of built-green construction, which is designed to conserve energy and resources, Nakamura said.
Because of the oil crisis and the cost of electricity, built-green technology is catching fire," she said.
Marshall Hickox, partner/ vice-president of
Homeworks Construction Inc.
, is one of several builders in Hawaii who has garnered a reputation for specializing in building that is accountable to the long-term health of the planet.
While there still isn't enough demand to keep Hickox entirely focused on built-green design, he expects this side of the market to grow.
"With continued education and starting with larger business that can buy into the program, and eventually with subsidies and technological advances that allows for better, cheaper, greener products, we will move more and more into the greener side of building," Hickox said.
The company introduced building green to Hawaii consumers by concentrating on site work and orientation of the home -- green values that did not greatly increase home prices, he said. Now, it has started to incorporate building materials such as tech shield and other items that use recycled products and sustainable resources into designs, Hickox said.
Hawaii's long-term outlook for building green is strong, he said. As newer, cheaper materials are developed, the manufacturers will be forced to look at building green as a marketing tool, Hickox said.
"Building material costs are souring, but so is the cost of energy." he said.
Hawaii's family oriented climate also has produced a market for total-home renovations that make housing more accessible to individual family needs, said Rick Cowan, who recently combined forces with his sister, Tiare Cowan-Broad, to open Archipelago Refined Island Interiors for Studio Becker.
Galley-style kitchens, formal dining rooms and small hallways and living rooms are being combined to produce large open spaces, he said.
"In Hawaii, about 90 percent of what we are doing is creating great rooms," Cowan said. "We are so family oriented in Hawaii that people want a space that caters to multigenerational gatherings."
In the past, clients might settle for a kitchen or bath makeover, but now most are opting for entire home overhauls that cater to their changing lifestyles and emphasize the view, he said.
The increase in the scope of customer requests is what led the brother-sister team to combine Cowan's Studio Becker store with Cowan-Broad's TCB Island Interiors at the start of this year, Cowan said.
"We've had a boom at the beginning of this year," he said. "There's been a large run-up of equity, but many people still can't afford to trade up so they are coming in with total remodels. They want to make their existing homes everything that they want."
The market is seeing more clients like Cahalan, who have worked hard for their success, and want their homes to bring them pleasure and comfort -- even at an expense, Cowan said.
"I don't like crap," Cahalan said, while making a face at a picture that showcased the dated ambiance of his Hawaii condominium.
Part of the new breed of consumer who wants the quality that he has worked to deserve, Cahalan said he visited about 10 design firms before selecting Archipelago to oversee his overhaul.
"There was a huge difference in the quality of the materials and in the price," Cahalan said. "I figured by spending more money upfront I'd have less surprises on the back end."
While Cahalan intends to put the highest quality into his inherited digs, he'll restrain himself long enough to ensure that his choices have broader appeal than the condominium's original décor.
"Eventually, it'll get sold and I don't want something so weird that no one would want it," he said.