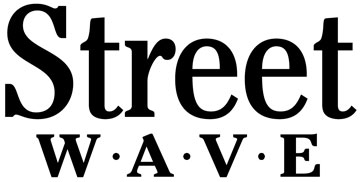 Hawaiian South Shore has surfers in fine form on land as well as sea
DAVID KELLY'S INTEREST IN fashion goes far beyond the surf apparel he started carrying when he opened Hawaiian South Shore 10 years ago. Even so, he would have laughed if you told him back then that he'd one day be in step with the Barbie and Hello Kitty set.These days, it seems women have taken over the shop he originally started for surfers like himself, but Kelly's glad to have caught the wave of fashion consciousness.
Hawaiian South Shore
320 Ward Ave.
Call 597-9055.

"For two, three years, we were really into surf stuff, carrying the same lines everybody else was carrying," he said. "To be honest, everything started to look the same after a while."
Figuring surfers had to return to land sometime, Kelly started bringing in streetwear that might be appropriate at restaurants and clubs far from the water's edge. Hawaii being the home of casual, he noted, "It's taken time, but a lot of local guys are getting more into fashion. Hawaii is getting more into fashion than it was five years ago."
Kelly grew up in Okinawa where his grandmother owned a shop specializing in men's suits. Although he said, "the kids there were into fashion," Kelly's exposure to adult clothing led to an appreciation of fashion beyond his schoolmates' comprehension.
"I wore my dad's wingtips to school, and the kids used to laugh at me. But I couldn't believe it when I came here and saw kids wearing slippers to school."
That doesn't mean Hawaiian South Shore has gone fashionista on its core customers. Walk in the door and it's still a casual surf shop adorned with photos of surf celebs who have passed through, including Ben Aipa, Randy Rarick, Joel Tudor and Metallica guitarist Kirk Hammett. Candy-colored surfboards stand alongside a counter full of fins and racks offering O'Neill rash guards, Reyn Spooner aloha shirts and nylon beach britches by the iconic brand Birdwell.
"The beach boys used to wear these back in the '60s," Kelly said. "Guys come in all the time and say, 'I had these shorts for 12 years, but I have to get a new pair.' These guys really put them to the test. They wear them every day.
"I'm happy because it lasts a long time; I try to get quality stuff."
FOR WOMEN, lines carried address a playful, active lifestyle with a mix of denim, cartoon and rock 'n' roll T-shirts by Junk Food and Made U Look ($30 to $36), and a handful of dresses.
Kelly said he tries to bring in lines that are affordable, and has witnessed the power of celebrity in watching brands take off, as when Jessica Simpson donned Made U Look's "The Stars & Moon" glow-in-the-dark T-shirt, and when the first photo of Brangelina's baby Shiloh Jolie-Pitt appeared in People magazine, showing the infant in a Kingsley "Pot & Pans Band" graphic T-shirt, leading to a run on the items.
Kingsley is noted for bringing a distressed urban look to children's wear, from newborns to 8-year-olds, and Hawaiian South Shore carries a range of the company's T-shirts, hoodies and button-down shirts for those attempting to give their kids a head start on cool.
The store's most recent success has been in bringing in Los Angeles designer Tarina Tarantino's line of costume jewelry and accessories, including her Pinkhead Hello Kitty designs and current Barbie collection.
"The Barbie collection came out six months ago, and it's been doing really good," Kelly said. That's good news, considering Barbie's woes in competing with upstarts like the sexier, edgier younger Bratz.
On a recent Saturday, employees were preparing more than 50 pieces -- priced from $30 to $100 each -- to be shipped to individual buyers on the neighbor islands and abroad.
"We go through the inventory pretty quick," Kelly said. "It just goes to show you what happens when somebody like (Tarantino) gets a hold of something and people start going crazy for it."
Other accessories carried at Hawaiian South Shore include watches, Sanuk canvas sandals that rival the comfort of Crocs, and sunglasses, including shades branded with Kelly's initials, D.P.K.
As laid back as Kelly seems, he's not particularly focused building his own clothing brand, but don't rule it out. He's working on a line of Hawaii-inspired jewelry to debut later this year.