STATE OF THE STATE ADDRESS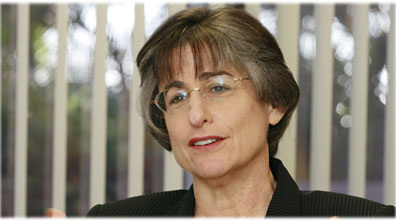 Budget battle lies ahead
Gov. Linda Lingle is expected to call for tax cuts again
Gov. Linda Lingle opens the fifth year of her Republican administration today with a State of the State speech that is expected to call again for tax cuts.
On the air
The State of the State address will be carried live today at 10 a.m. on:

TV: KGMB, KHNL, KHON, KITV and 'Olelo (Channel 49).

Radio: KSSK 590-AM and KHVH 830-AM on Oahu; KONG 570-AM on Kauai; KAOI 1110-AM on Maui and in Kona; and KPUA 670-AM in Hilo.
While Lingle and the majority Democrats in the state Legislature say they agree on many issues, partisan tension is likely to surface.
Lingle is expected to speak today about new plans to use a portion of the state's growing budget surplus for an innovation fund and increased aid to charter schools.
She is also expected to return to her consistent call for tax cuts. Even in her first year as governor in 2003, when she said the state was in economic trouble, Lingle asked to help the working poor by increasing the standard deduction.
Last year, Lingle framed her speech in terms of the state's economic success.
"You can have it all," she said.
The Republican governor was successful in combining with former Senate President Robert Bunda to increase the standard deduction, which is expected next year to reduce $40 million in taxes.
With the state surplus at about $700 million, Lingle is calling for $346 million in tax cuts over two years.
Rep. Marcus Oshiro (D, Wahiawa) cautioned Lingle not to cut taxes so much.
"I can tell you what she shouldn't say: She shouldn't say, 'You can have it all,'" Oshiro, House Finance Committee chairman, said. "There is no free lunch. There are finite resources and infinite needs."
Republican Rep. Barbara Marumoto said Lingle should stick with her calls for tax cuts.
"People working two and three jobs really need tax relief. They need help getting health insurance. And then someone also has to think about our incredibly shrinking middle class and how we can grow it," she said.
However, Marumoto also said she was urging the governor to devote more money in the budget to education, especially the University of Hawaii.
"She should support the University of Hawaii system as an economic engine for our state," Marumoto (R, Kahala-Waialae) said.
Sen. Fred Hemmings, Senate GOP leader, said he is looking for some compromise between the governor and the Democrats.
"Like a fallow field, we have great potential, but it is going to take the majority party putting aside petty politics and working together to do things differently, rather than sustaining the same business as usual," he said.
Democrats say it is not "petty politics" to hold the Lingle administration accountable. Some leaders, such as Senate Vice President Donna Mercado Kim, complain that Lingle has not lived up to her billing.
"Her rhetoric has not matched the output and the results from her department heads. Housing is a good example," Kim (D, Kalihi-Salt Lake) said.
"She made affordable housing part of her platform for the last two years, but where are the results? I'd like her to show the concrete specific results of all she has said in the past," Kim said.
The new Senate president, Sen. Colleen Hanabusa, is waiting for Lingle to expand on her calls to decrease land speculation.
"I believe her land-use statement brought up a lot of issues, and people are wondering what she meant," Hanabusa (D, Nanakuli-Makua) said.
But Hanabusa said she expects the Democrats to be able to find common ground with Lingle.
"I believe and what I hope is that the governor's statements on innovation come close to our statements on sustainability," Hanabusa said.
"I am hoping that we will not be too far off in terms of our plans for the state."
For her part, Lingle has refrained from spelling out her speech in advance.
Her weekly schedule only says that she will give a speech that will "provide details on key initiatives to increase the standard of living for Hawaii residents through innovation in education, the economy, work-force development, global competition, and government, as well as efforts to invest in the future and improve the quality of life in our state."