---
FAST FACTS HAWAII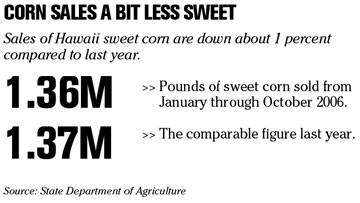 ---
[HAWAII INC.]
NEW JOBS
»
Allstate Financial Group
has hired
Scott Finkelstein
as an exclusive financial representative. He will assist local customers in planning for their financial future with variable annuity, variable life and mutual fund products, in addition to traditional life insurance and long-term care products. Finkelstein previously served
First Hawaiian Bank
and has nearly 14 years of experience in insurance and financial planning.
» Bays Deaver Lung Rose Baba has hired Sarah M. Love as an associate. She will serve clients in all areas in which the firm specializes, including construction, insurance defense and estate litigation. Love is a recent graduate of the University of Hawaii William S. Richardson School of Law.
» Bright Light Marketing Group has hired Fitha Dahana as account executive and event coordinator. She previously served as media assistant/assistant account executive at CP Advertising. Lee Britos has been hired as account executive. She previously served as a senior marketing analyst at New York-based Time Inc., a division of Time Warner Inc.
» Castle & Cooke has hired Troy Fukuhara as corporate counsel. He will assist in all phases of real estate, general business and transactional work. He previously served as an attorney at Alston Hunt Floyd & Ing. Barbara Nishiiwa has been hired as human resource director. She will be responsible for recruitment and staffing, payroll, compensation, safety and health, employee relations and labor relations. She previously served as director of human resources for See's Candies.
» Prudential Locations has hired Norman Banta as an agent. He specializes in Waikiki investment properties.
ON THE BOARD
» The Hawaii Advertising Federation has announced the following officers for its 2006-2007 board of directors:
Matt Heim
, president;
Chris Grant
, vice president;
Lora Williams
, secretary; and
Sheri St. Germain
, treasurer.
» National Association of Women in Construction Honolulu Chapter has installed its 2006-2007 board of directors: Stefanie Moore, Ameron Hawaii; Patty Suniga, Hawaii Air Cargo; Junie Exzabe, Sheraton Waikiki; June Keaton, American Electric; Carla Steverson, Hawaiian Dredging; Julie Strivens, Aquatics Design; Fale Esekia, CC Engineering; Danyal Correia, E3 Electrical; Michelle Sakamoto Laguana, Dick Pacific; Amy Mijo, Honolulu Plumbing and Edean Kitamura, Hawaiian Dredging. The group has also awarded a $1000 scholarship to University of Hawaii engineering student Dayna Fujimoto and recognized Elaine Swisher of Jade Painting as member of the year.
---
Pfizer will lay off 2,400 in sales force
Pfizer
, the world's largest drug company, said yesterday that it would lay off almost 2,400 sales representatives and managers, which is a fifth of its American sales force but only 2 percent of its overall worldwide work force.
The move may indicate the beginning of a wider retrenchment by Pfizer and the rest of the drug industry. Drugmakers have sharply increased the size of their sales forces over the last decade, even as the research productivity of the companies plunged and the pipeline of important new drugs has dwindled.
The bloated sales forces, analysts say, have alienated doctors and contributed to high drug prices.
Because Pfizer led the sales force expansion, other companies will probably follow its decision to cut back, said Michael Krensavage, a drug industry analyst at Raymond James.
Judge halts Bay Area paper deal
SAN FRANCISCO » A previously undisclosed internal memo prompted a federal judge yesterday to temporarily block the consolidation of some of the San Francisco Chronicle's business operations with those of rival newspapers owned by
MediaNews Group Inc.
Denver-based MediaNews, which already owned the Oakland Tribune and seven other Bay Area newspapers, acquired the Monterey County Herald, San Jose Mercury News and Contra Costa Times from McClatchy Co. earlier this year. The complex $1 billion deal included $300 million in financing from Hearst Corp., owner of the Chronicle.
In July, U.S. District Judge Susan Illston let the deal go through, ruling against an antitrust lawsuit that claimed the deal would create a monopoly on readership and advertising in the region.
But in issuing yesterday's restraining order, she said a memo had recently surfaced showing Hearst had an undisclosed motive for investing in the deal -- to consolidate its Bay Area advertising and distribution operations with those of the Chronicle's competitors -- a possible antitrust violation.
Houghton Mifflin in merger talks
An Irish educational software company, the
Riverdeep Group
, was close to a deal last night to acquire the textbook publisher
Houghton Mifflin
for about $3.5 billion, including debt, people involved in the negotiations said.
The deal is expected to be announced as early as today, these people said.
Houghton Mifflin, which is based in Boston, is owned by three private equity firms: Thomas H. Lee Partners, Bain Capital, and the Blackstone Group. The firms bought Houghton Mifflin from Vivendi in 2002 for about $1.7 billion.
Couple got pasta, not camcorder
ST. LOUIS » A couple who found a jar of pasta sauce inside a box where a camcorder should have been said yesterday that
Sony
Entertainment Inc.
is giving them a new camcorder.
Melisa Rittenberg, 36, of Perryville, said she was contacted by Sony on Monday after talking to the Associated Press about the incident, which happened after the Rittenbergs bought the camcorder at a suburban St. Louis Best Buy.
Rittenberg said she was told a replacement camera was in the mail. Phone messages left with Sony were not returned.
Court orders changes to money
WASHINGTON » The government discriminates against blind people by printing money that all looks and feels the same, a federal judge said yesterday. U.S. District Judge James Robertson ordered the Treasury Department to come up with ways for the blind to tell bills apart. Options include printing bills of differing sizes, adding embossed dots or foil to the paper or using raised ink. The Treasury Department has 10 days to decide whether to appeal.
Disgraced exporter plans overhaul
CANBERRA, Australia » Australia's monopoly wheat exporter
AWB Ltd.
accepted responsibility today for a scandal over millions of dollars in kickbacks it paid to Iraq's former dictatorship.
AWB announced plans to split into two companies as part of its response a government-commission inquiry that reported this week that the company deceived the United Nations and the government by paying over $220 million to Saddam Hussein's regime between 1999 and 2003 to secure lucrative wheat contracts under the discredited oil-for-food scheme.
---
BUSINESS PULSE