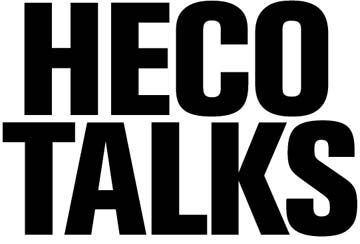 Power outage necessary to save system, utility says
Hawaiian Electric Co. officials told the Public Utilities Commission yesterday that the utility had to restore power gradually after Sunday's earthquakes to prevent extensive damage to the system, and that two Oahu units shut down by operators did not cause the islandwide blackout.
There has been a public outcry by state officials and customers to find out why it took nearly 19 hours for power to be restored for all but 2,200 of Hawaiian Electric's 291,000 customers on Oahu.
Half of the island's customers were without power for more than 14 hours.
Tom Joaquin, senior vice president of operations for Hawaiian Electric, told the state commission during a two-hour briefing yesterday that the only thing HECO would have done differently would be to try to improve its communication with the media and the public, an effort made difficult by intermittent and clogged phone service.
"Our whole goal in all of this restoration effort was to make sure we didn't damage any of our equipment, because we've seen it happen before where you damage the equipment where it's out for not 12 hours, but 12 days or 36 days," Joaquin said. "We plan accordingly and execute accordingly so we don't take unnecessary risks, and, fortunately, the proof is in the fact that today we don't have any problems in our units. So we feel very good about those very conservative decisions that we made."
Still, Hawaiian Electric said it wants to see if it could have done anything better and is hiring Idaho-based Power Engineers to help prepare a report to the utilities commission and the public by the end of the year. HECO also will hold a question-and-answer forum for the public at 2 p.m. Monday at the state Capitol. Customers seeking to file claims due to the power failure must call 543-4624 within 30 days of last Sunday.
The state commission is looking into the cause of the outage and whether fines or penalties should be levied against Hawaiian Electric. Joaquin apologized twice for the inconvenience but said HECO was justified in its actions.
"I know an eight-hour or 12-hour outage seems like a long time, but in comparison to a 12-day or 36-day outage in terms of cost, as well as anxiety, I think there's no comparison," he said.
Joaquin said that trying to strike a delicate balance between supply and demand necessitated bringing up the system slowly, and that it took 4 1/2 hours just to energize the power grid.
He said it took longer to power up on Oahu than other islands because Hawaiian Electric's system is more complex than its sister utilities, Hawaii Electric Light Co. and Maui Electric Co. HECO uses diesel generators to start larger steam- generating units that power up the grid -- a process that can take four to eight hours.
The Big Island, which took the brunt of the damage from the earthquakes, had an advantage in restoring electricity because it never lost all of its power. Still, 13 minutes after the earthquake, the Big Island lost most of its power except for 37 megawatts on the east side of the island.
HELCO President Warren Lee said the utility, which had to deal with road closures, restored power to 95 percent of its customers by noon and to everyone by 11 p.m.
Maui Electric Co., like HECO on Oahu, faced an islandwide blackout. But its smaller power system, which uses smaller diesel generator units, was able to begin feeding power into the grid much more quickly than on Oahu and was back to full power by 3:30 p.m. HECO, on the other hand, needed until 1:55 a.m. Monday to get all its customers on line except the 2,200 in pocket areas who had individual problems at their sites.
When the initial 6.7-magnitude earthquake struck off the coast of the Big Island at 7:07 a.m. Sunday, it took just 34 seconds for the shock waves to reach Oahu. Buildings -- and the power units -- shook for 15 seconds, and within 19 minutes the island was in a blackout.
Shortly after the earthquake struck, smaller Hawaiian Electric units in Kahe and Honolulu were shut down by operators after they received warnings that indicated their units potentially faced severe damage. But Joaquin said the system stabilized after that and would have remained operational had not earthquake-related problems caused two larger Kahe units to shut down automatically.
HECO, which repeatedly has said it needs more capacity to meet energy demands, wants to build a 110-megawatt generating unit at Campbell Industrial Park to be put in service by mid-2009.
It also is seeking an additional 138-kilovolt transmission line to transmit power from the new unit and existing generating units at Campbell Industrial Park to the Oahu electric grid. Hawaiian Electric filed an application with the Public Utilities Commission in 2005 for an approval of funds for construction, and a final environmental impact statement was published in July of this year. The commission is reviewing the application.
Preliminary costs for the new generating unit and transmission line, as well as related improvements, are estimated at $137 million.
HECO officials said yesterday that until it gets the next unit in line, it would be difficult to restore power any faster than it did Sunday. The new unit could save several hours in the first phase of a power restoration by bringing an initial increment of electricity on line faster. Still, the total time it would take to restore power to customers would depend on system conditions.
Q&A
HECO officials held an informal briefing yesterday before the state Public Utilities Commission to discuss Sunday's power outages:
Why did it take so long for the power to be restored on Oahu?
Hawaiian Electric Co. was concerned about balancing power generation with the electrical demand by customers. If HECO had allowed supply and demand to become unbalanced, it could have resulted in longer outages either due to having to restart the restoration system or by damaging equipment.
Can it happen again?
Yes. A HECO official says one could spend billions of dollars trying to build a system to avoid a similar blackout, but there still would not be any guarantee.
Would the 110-megawatt turbine generating unit that HECO is seeking PUC approval to build at Campbell Industrial Park have sped up the power restoration process?
It could save several hours in the first phase of the restoration by bringing an initial increment of power online faster. But the total time it takes to restore power to customers really depends on what the system conditions are in each specific outage.