REMEMBERING WILLIAM F. QUINN
Memorial celebrates life of isles' first elected gov
Associates, friends and family recall a man devoted to his work
William Francis Quinn, Hawaii's first elected governor, was remembered at a memorial service yesterday where the accent was on the personal life of the father of seven children and successful lawyer who delighted in raising his Irish tenor voice in song at a party or on a campaign stage.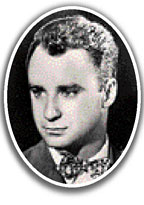 "Bill loved people and people loved Bill," David Reber told the crowd of about 400 people at yesterday's funeral Mass at Star of the Sea Church.
"He was an unpretentious man of great humility," said Reber, a partner with Quinn in the law firm of Goodsill Anderson Quinn and Stifel. He said the former governor "was a mentor to many of us." Reber recalled that a walk in downtown Honolulu with Quinn invariably led to many stops in which the former governor "talked to people in all walks of life, recognizing old grass-roots supporters by name."
Quinn's wife of 64 years, Nancy, greeted a parade of family friends, fellow parishioners and prominent politicians before the morning Mass at the Kahala church. Gov. Linda Lingle attended the service, as did former Lt. Gov. and Chief Justice William Richardson and former U.S. Rep. Pat Saiki, Lt. Gov. James "Duke" Aiona, U.S. Rep. Neil Abercrombie and former Gov. Ben Cayetano, who left after offering condolences to the family.
Christopher Quinn reprised his father's signature tune "Danny Boy," sparking a standing ovation from his siblings Billy, Stephen, Timothy, Gregory, Ann Cecily Affleck and Mary Quinn. The crowd joined in "To You Sweetheart, Aloha," another favorite in Quinn's repertoire.
Maile and pikake leis were draped on the urn, a ceramic vase created by Gregory Quinn. Another pair of flower leis were laid on an empty choir pew, recalling Quinn's decades as a choir member in the church.
"He set the bar high; he expected perfection from his kids," said Rick Humphries, speaking for the family. He said Quinn was a "Renaissance man. He loved poetry and old English, he was a philosophy major in college." He lived out his aspirations to be an actor on campaign stages and in court as an eloquent speaker and litigator. "He was the most dapper man," said Humphries.
"The kids want me to say that he was dedicated to the U.S. Constitution," Humphries said. Among the family mementos is a copy of the telegram the Republican governor sent to Democratic President John Kennedy supporting federal intervention in a 1961 civil rights case, the admission of James Meredith, first black student to enter the University of Mississippi.
Quinn, 87, died Monday. Born in Rochester, N.Y., he first visited Hawaii while serving in the U.S. Navy in World War II.
President Dwight Eisenhower named him territorial governor in 1957, just 10 years after the Harvard Law School graduate arrived in Honolulu to join the Robertson Castle & Anthony firm. He was elected governor in 1959 after Congress made Hawaii a state.
Quinn "led Hawaii in its transformation from territory to state, setting the stage for educational, economic and quality-of-life advances for our people," said John Henry Felix, former Honolulu city councilman, who was on the governor's administrative staff.
"He was a stickler for detail; he read everything and made corrections," a stern taskmaster for his staff, Felix recalled. "But his Irish charm and humor would soothe (the targets) of his pointed verbal salvos."
The new state Constitution required Quinn to whittle more than 100 government departments, bureaus and commissions to 18 state departments. "He reviewed every position ... choosing only the brightest, most qualified regardless of party affiliation," Felix said.
The Republican Party was in power when Quinn took office. He lost a bid for a second term to the late Gov. John Burns, and the Democratic Party has been the majority party in state politics since then. Quinn was a prominent supporter for Republican candidates through the years.
"He believed in the concept of the two-party system," Lingle said after the service. She is the second Republican elected governor. "He embodied the philosophy that we could disagree on issues without being disagreeable. He was inclusive in choosing people for state government.
"When I came to Oahu from Maui as state party chairman, we were trying to generate the two-party system. He was a role model. I was fortunate to have his support. He was always willing to show up and give his support."
Like most of the crowd, Don and Mary Machado had personal memories to share as they looked at the photo collage at the church door. Don Machado's father, Carl, served on the governor's staff. "We went to the territorial inauguration," Mary Machado said. "His songs always struck a chord for me; I'm Irish, too."
Quinn, who rose from Navy ensign to lieutenant commander, was buried yesterday afternoon in the National Memorial Cemetery of the Pacific at Punchbowl.