| | |
| --- | --- |
| | Island Mele |
---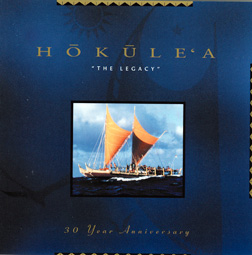 "Hokule'a"
Various artists
(Bishop Museum)
The Polynesian Voyaging Society's canoe has been an inspiration for Hawaiian musicians ever since it first set sail in the mid-1970s. A namesake group headed by Roland Cazimero and Keli'i Tau'a was voted "Best New Artist" for its first and only album, "The Musical Saga of the Hokule'a," at the first Na Hoku Hanohano Awards in 1978. This compilation, commemorating the canoe's 30th anniversary, is an excellent tribute to the canoe and highly recommended as a fundraiser for the voyaging society.
The selections include songs about the canoe and its voyages, songs written as gifts for dignitaries in other parts of the Pacific, and spoken passages by an unidentified narrator. One song is a newly recorded version of a song from the 1977 album, and another honors the late Myron "Pinky" Thompson, remembered here for his service as the society's president and as a Bishop Estate trustee. Several selections reflect the choral traditions of the Kamehameha Schools with performances by the schools' concert glee and alumni groups.
A 14-page booklet provides lyrics, English translations and other essential information. An undocumented recording of Eddie Aikau singing "Hawai'i's Pride" sometime in the mid-1970s adds historic interest.
---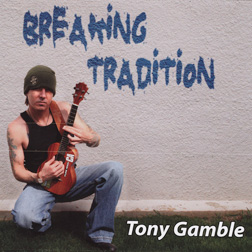 "Breaking Tradition"
Tony Gamble
(self-release)
Gamble, a multitalented musician who calls California home, releases this album with the proud disclaimer that no electric guitars were used in recording it. Taking him at his word, here's the chance to hear someone play a ukulele that sounds like an electric guitar. As the title promises, Gamble is breaking with tradition, and in a big way.
Gamble also plays acoustic guitar and high-intensity electric bass. With his studio partner Voyce McGinley backing him on drums and assorted other percussion, Gamble creates plenty of musical sound and fury. It makes for a fresh approach to the ukulele, albeit one that traditionalists aren't likely to embrace.
---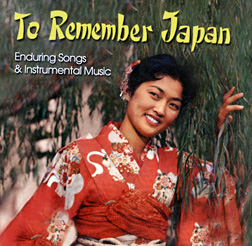 "To Remember Japan"
Club Nisei
(HanaOla)
The last of four reissues of vintage albums by Hawaii's Club Nisei comes with the same strengths and weaknesses as the previous three. On one hand, local Japanese Americans who loved these songs 50 years ago can now hear them in the same order as on the original vinyl albums. On the other hand, all of these recordings have were re-released on two HanaOla anthologies several years ago. The anthologies came with detailed background annotation that makes them a much better buy for people who weren't part of the local Japanese-American community in the '50s.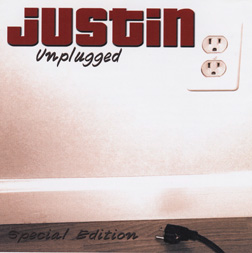 "Unplugged"
Justin
(Neos Productions)
The liner notes don't say whether Justin Kawika Young participated in this latest recycling of his back catalog, but the results are surprisingly good. Using synthesizer tracks as sonic filler never does more than add annoying noise to local recordings, and if "unplugged" equates to "no sonic filler," so much the better. The presence of bass, guitar and an occasional ukulele is sufficient enough here.
Since these "unplugged" arrangements are remixes of older recordings, it's unfortunate that no information is provided on when the original versions were recorded. Sharing a little of that history would help buyers appreciate what Young has accomplished over the years and what a break this is from his old sound. Although "One Foot on Sand," his 2003 album with veteran producer Kata Maduli, is unequivocably his best album thus far, this easily overlooked album is also noteworthy.
John Berger
, who has covered the local entertainment scene since 1972, writes reviews of recordings produced by Hawaii artists. See the Star-Bulletin's Today section on Fridays for the latest reviews. Reach John Berger at
jberger@starbulletin.com
.