---
FAST FACTS HAWAII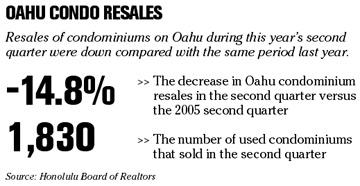 ---
HAWAII
Aloha Air joins with JAL to book e-tickets
Aloha Airlines
has entered into an electronic-ticketing agreement with
Japan Airlines
to allow passengers the opportunity to book e-tickets that include flights on both carriers.
Japan Airlines also will be able to issue boarding passes for connecting flights on Aloha Airlines.
"Aloha has welcomed Japanese visitors to Hawaii for the past 60 years," said David Banmiller, Aloha's president and chief executive officer. "Along with other steps we are taking, this makes traveling on Aloha even more convenient for passengers from Japan."
The carrier, which celebrates its 60th birthday next Wednesday, has e-ticket capability with American Airlines, Air Canada, Continental Airlines, ATA Airlines, Delta Air Lines, Hawaiian Airlines, Northwest Airlines, United Airlines, US Airways and Island Air.
NATION
Shifting work to India helps IBM gain by 11%
ARMONK, N.Y. .»
International Business Machines Corp.
, the world's biggest computer-services provider, said second-quarter profit rose 11 percent after the company reduced expenses by shifting work to India.
Net income rose to $2.02 billion, or $1.30 a share, from $1.83 billion, or $1.12 a share, a year earlier, IBM said yesterday. Sales fell 1.7 percent to $21.9 billion, trimmed by the sale of the personal-computer business last year.
Chief Executive Sam Palmisano slashed selling costs by 24 percent in the period after cutting 14,500 jobs, mostly in Europe, and increased hiring in India. He also widened the gross profit margin by 1.8 points to 41.2 percent.
Shares of IBM gained $1.16, or 1.6 percent, to $75.42 in extended trading.
Yahoo shows a gain but shares plummet
SAN FRANCISCO »
Yahoo Inc.
met analyst expectations with a second-quarter profit of $164 million, but postponed the introduction of a new online advertising recipe -- dashing hopes for faster earnings growth later this year.
The Internet powerhouse's shares plummeted nearly 14 percent on yesterday's news.
The Sunnyvale, Calif.-based owner of the world's most trafficked Web site said it earned $164.3 million, or 11 cents per share in the three months ended June 30.
Revenue for the second quarter totaled $1.58 billion, a 26 percent improvement from $1.25 billion last year. After subtracting the commissions Yahoo paid to other Web sites in its advertising network, revenue stood at $1.12 billion, up 28 percent from last year.
Coca-Cola quarterly profit up 7 %
ATLANTA » A modest rise in sales and growth in most markets propelled the
Coca-Cola Co.
to a 7 percent jump in second-quarter profit, though it said yesterday it's disappointed about its performance in Japan. The overall results beat Wall Street expectations and its shares rose.
The world's largest beverage maker said it earned $1.84 billion, or 78 cents a share, for the three months ending June 30, compared to a profit of $1.72 billion, or 72 cents a share, for the same period a year ago.
Revenue in the second-quarter rose 3 percent to $6.48 billion, compared to $6.31 billion recorded in the same period a year ago. Companywide, unit case volume increased 4 percent in the second quarter.
J&J quarterly profit up nearly 9%
TRENTON, N.J. » Health products maker
Johnson & Johnson
's profit rose nearly 9 percent in the second quarter as higher foreign sales and interest income, plus tight control of marketing and overhead costs, more than offset rising research expenses.
J&J yesterday reported that net income grew to $2.82 billion, or 95 cents per share, in the April-June period from $2.59 billion, or 86 cents per share, during the same quarter a year ago.
J&J, which makes products ranging from contact lenses and contraceptives to baby shampoo and skincare lotions, said revenue rose 4.7 percent to $13.4 billion from $12.8 billion, about $100 million more than analysts had expected.
WORLD
Court denies Yukos bid to block IPO
LONDON » A British judge yesterday rejected a bid by
OAO Yukos
, once Russia's largest oil company, to stop the flotation of shares in London by the Russian state-controlled oil company
OAO Rosneft
.
Rosneft, which launched its shares on the Moscow exchange yesterday, was given the lower court's go-ahead to sell shares on the London Stock Exchange today. Yukos said it will appeal the ruling to a higher court.
Lawyers for Yukos argued that the share sale would amount to money laundering because 70 percent of the company's value came from the Russian government's sale of Yukos. The state's dismantling of Yukos battered Russia's investment climate for a time and shook faith in its commitment to property rights.
Mark Howard, appearing for Rosneft, said Yukos' largest shareholder, GML Ltd., which owns 51 percent of the beleaguered oil company, knew about the IPO in November 2005 and should have filed complaints then.
---
BUSINESS PULSE