---
RESTAURANT REPORT
Recipes online
In search of a restaurant recipe? Some of the Ward Centers' eateries are willing to share and have posted a few favorites at the complex's Web site,
www.wardcenters.com
.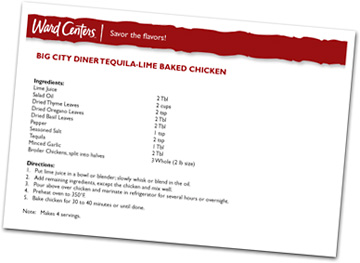 Click on the big, red recipe logo at the top of the page to find the formulas for jambalaya from Brew Moon Restaurant & Microbrewery, Tequila-Lime Baked Chicken from Big City Diner, Ginger-Glazed Chicken from Ryan's Grill, Penne Arrabiata from Buca di Beppo, fajitas from Compadres Bar & Grill and a crab appetizer from Kincaid's Fish Chop & Steak House.
Free on the Fourth
The Doubletree hotel's signature chocolate chip cookies will be free for the asking at all 160 properties nationwide. This includes the Doubletree Alana Waikiki Hotel, 1956 Ala Moana Blvd., from 12:01 a.m. to 11:59 p.m. Tuesday.
The cookies are traditionally served warm as a welcome to hotel guests. Call 941-7275.