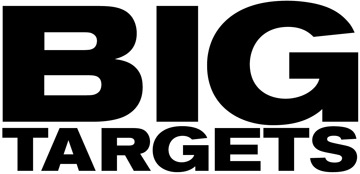 Pro athletes find that in paintball, size isn't always an advantage
LOS ANGELES LAKERS forward Brian Cook, preparing to embark on his first game of paintball, knew his size would not help him where these orange balls were concerned. At 6 foot 10 and 258 pounds, he said, "It's going to be difficult. But I'm just going to try to stay low. Hopefully my aiming is real precise."
Cook joined nearly two dozen athletes from the NBA and NFL, along with a few actors, all in town over the weekend to attend a series of parties and play what organizers hope will be the first of annual installments of "Celebrity Paintball Hawaii." The event was a fundraiser for the Hawaii Foodbank and the M.A.D.E. Foundation (Making a Difference Everywhere), a Chicago-based nonprofit that mentors at-risk youth through sports programs.
For a few hours Saturday, the influx of a bit of glitter and glamour transformed the 6-acre Hawaii All-Star Paintball field off Nimitz Highway. Professional athletes in their size-15 shoes and baseball hats turned backward grooved for a few seconds at a time to Bubba Sparks blaring on the public address system. Caffeinated energy drinks such as Vault and Shark disappeared by the case. Public art was found in abundance in the form of tattoos. Cheerleaders in skimpy shorts, rhinestone sunglasses and tops cut to there circulated with the skill of public relations executives.
Camera crews documented the event -- more fun than competition -- which they planned to produce for Spike TV, ESPN 2 or MTV. Tamara Craig Thomas of Bossy Girlz Entertainment, executive producer of the television show, said several cable networks had expressed interest, but no deal had been made yet.
TEMPERATURES SOARED. Dirt and dust rose with every footstep. Tented areas, providing minimal shade, were at a premium. Near the field there was no place to sit. And with a party schedule that kept everyone out until at least 3 a.m., you might have expected to hear at least one voice whining for the nearest air-conditioned limousine to whisk him back to the pool at the Kahala Hotel and Resort.
Instead, players graciously signed autographs on T-shirts and posed for photos with awestruck kids from the Boys and Girls Club of Hawaii.
"They are the sweetest people you will ever meet," event organizer Chimeka Foster said of the NFL and NBA players from the Chargers, Jaguars, Broncos, Eagles, Ravens, Giants, Pacers, Jazz, Heat and Lakers. "They're having so much fun; they want to come back."
Some, like DeAngelo Hall, had already been to Hawaii for the Pro Bowl. This visit, however, was far calmer than that experience. "We were feeling like rock stars," the Atlanta Falcons cornerback said of the public's response to the Pro Bowl players. "We were feeling like Aerosmith. But it's cool. It's cool."
Hall, who is also the fastest man in the NFL, didn't think his 4.1 seconds for 40 yards would help him much. "You never know," he shrugged. "Bullets move pretty fast, too."
To Hall the game was secondary. "I think a lot of us are there for the cause. It being Hawaii, it being paintball, that's just extra icing on the cake."
Actor Nicholas Gonzalez, formerly of "The O.C.," who now plays a detective on CBS's "Close to Home," brought his mother to Hawaii and even found time to explore the North Shore. "We just kind of ate our way around the island," he said.
Coming for a charity function gave him one more reason to make the trip before heading off to Italy to film his next movie.
His lean, 5-foot-9 frame would be advantageous, he decided. "It kind of pays being one of the smallest guys here," he said. "At least I have big targets."
The celebrities -- paintball novices for the most part -- started by getting outfitted in protective head and chest gear, and hearing a few tips from professional paintball player Matty Marshall.
In the outdoor arena, celebrities played a series of scrimmages against one another in a seven-on-seven timed format. Each game lasted five minutes. A shot, which shows up as a bright orange stain on a player's clothes, would eliminate him. The team with the most players left in the game would win.
VETERAN PAINTBALL players from Hawaii, such as Darwin Fautua of Kalihi, also participated in some of the friendly battles. He said they would shoot 600 to 1,000 paintballs in five minutes, "sometimes more."
But for once in these athletes' lives, nobody seemed to care about the results.
Indeed, at the previous night's luau, "mulligans" were auctioned. Players had the opportunity to buy their way back into the game up to five times, if eliminated. All proceeds went to charity.
Brandon Cayetano, owner of the paintball park, called the less competitive approach "made-for-TV-type playing."
When asked if the superstars could handle a sport that left welts and bruises on their arms, he said, "If you're getting paid millions of dollars to play another contact sport, then paintball shouldn't be too bad."
Despite being shot in the hand by one of his teammates during the first round, 6-foot-9 Kris Humphries of the Toronto Raptors seemed pleased to be there. "It's a good event," he said. "You don't really have to be talked into coming to a charity event in Hawaii. You can't lose with that combination."
The best part, Cayetano said, was that local fans and paintball players were able to play alongside their sports heroes, "and it's all for a good cause."
---
On the Net
» Event photos may be viewed at
URFLiX.com
.