---
FAST FACTS HAWAII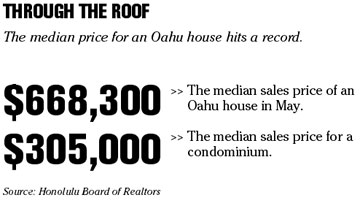 ---
[HAWAII INC.]
NEW JOBS
»
Castle & Cooke
has hired
Dee-Ann Kekahuna
as a Realtor associate. She previously worked with the governor for 10 years at the state Legislature.
» The Pacific Resource Partnership has hired Mike Kido to head its external affairs division. He will be responsible for developing and implementing legislative strategies and tactical plans in support of the organization's initiatives. He previously served as government affairs manager for the Campbell Estate.
» Island Insurance Cos. has appointed Nolan Kawano senior vice president and chief financial officer. He will be responsible for development, implementation and management of the financial policies, practices and internal controls. He has more than 20 years of experience in the insurance industry.
» AIG Hawaii has hired Stephen A. Kula as long-term care director. He will be responsible for developing and implementing a new software system that will provide a framework and mechanism for coordinated long-term care in Hawaii. He previously served as executive director of the Arc in Hawaii.
>> First Hawaiian Bank has announced the following officer appointments: Ty Y. Nohara, assistant vice president and compliance officer of the wealth management service center; Julie T. Kim, Hanapepe-Eleele branch manager; Marci-Ayn L. Char, retail systems officer; Olivia R. Wise, information management officer; and Gundelina "Gigi" Robles, secondary market loan shipping manager.
» The Hyatt Regency Waikiki has appointed Christopher Valentino as engineering director. He will oversee the interior and exterior maintenance of the resort. James Ching has been appointed the chef at the hotel's Ciao Mein restaurant. He will oversee all culinary operations at the restaurant, menu development, creation of fresh, new menu items and plate presentation.
---
NATION
Alaska House backs oil-company tax
JUNEAU, Alaska » The Alaska House voted yesterday to impose a 23.5 percent tax on the net profits of oil companies' producing oil and gas in the state.
The 29-9 vote on the oil-tax bill was an affirmation of the 28-12 vote the House took on Sunday, sending the bill to the Senate. But rather than go straight to a concurrence vote on the Senate floor, which would be the normal course of action, the bill was placed on the agenda of the Senate Special Committee on Natural Gas Development for today.
The special session ends tomorrow at midnight. The Senate must concur with the changes made by the House on both bills for them to be sent to Gov. Frank Murkowski for his signature.
Google admits making compromise
WASHINGTON »
Google Inc.
co-founder Sergey Brin acknowledged yesterday the dominant Internet company has compromised its principles by accommodating Chinese censorship demands. He said Google is wrestling to make the deal work before deciding whether to reverse course.
Meeting with reporters near Capitol Hill, Brin said Google had agreed to the censorship demands only after Chinese authorities blocked its service in that country. Google's rivals accommodated the same demands -- which Brin described as "a set of rules that we weren't comfortable with" -- without international criticism, he said.
"We felt that perhaps we could compromise our principles but provide ultimately more information for the Chinese and be a more effective service and perhaps make more of a difference," Brin said.
Military supplier indicted for fraud
HARRISBURG, Pa. » An electronic components manufacturer and its chairman were indicted yesterday on charges alleging they schemed to defraud the U.S. military of millions of dollars.
Herley Industries Inc. allegedly reaped profits of up to 300 percent on more than $3.9 million in sales of electronic components for which it was the only supplier, according to the grand jury indictment against the Lancaster-based company and its founder and board chairman, Lee N. Blatt.
The indictment alleges that Blatt misrepresented the company's manufacturing costs and was behind the creation of a fake bid to justify the prices charged to the government.
Programmer ballistic over bonus
A disgruntled former programmer at
UBS PaineWebber Inc.
launched a "logic bomb" that caused $3 million in damage to company computers, a U.S. prosecutor told jurors yesterday in opening arguments.
Roger Duronio, 63, wrote destructive computer code that deleted files on more than 1,000 computer servers at 400 retail branch offices on March 4, 2002, Assistant U.S. Attorney V. Grady O'Malley said. Duronio had quit his job several days earlier after getting a bonus of only $32,000 beyond his $125,000 salary, not the $50,000 he believed he deserved, O'Malley said.
In the month before the logic bomb went off, Duronio spent more than $21,000 on 318 put option contracts that bet UBS AG shares would fall by several dollars after the attack, the prosecutor said. In fact, the company's shares didn't fall and Duronio lost his investment, O'Malley said. A put option contract increases in value as a company's stock price declines.
"It all boiled down to what Mr. Duronio believed was a sense of entitlement over other employees," O'Malley told jurors in Newark, N.J.