| | |
| --- | --- |
| | Island Mele |
---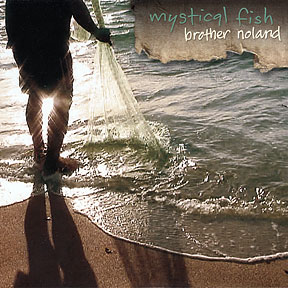 "Mystical Fish"
Brother Noland
(The Mountain Apple Company)
After several albums for other labels -- including two with his brother Tony Conjugacion -- Brother Noland has renewed his affiliation with the label that introduced him back in 1983 as a major figure in contemporary local music with his "Pacific Bad Boy" album. Now as then, Noland excels in exploring the possibilities involved in blending rock, Caribbean rhythms and a unique Pacific island perspective.
Because of that, "Mystical Fish" is one of the year's most important local releases.
Nol and producer Jon de Mello celebrate his return with a project that is as much about visual presentation as it is about music. The album art and 18-page liner notes booklet effectively convey Nol's lighthearted yet well-thought-out spiritual approach to his music. The clean, semi-acoustic arrangements match the artwork in suggesting a rural beachfront milieu.
The title also fits, although perhaps in some unintended ways. For instance, anyone familiar with Nol's work will quickly notice that he's included new versions of songs from his earlier albums. While a songwriter certainly has the right to revisit their own older material, the new versions would be more meaningful if Nol shared his reasons for doing so in the liner notes.
It is also puzzling that an artist of Brother Noland's caliber would choose to record an acoustic-rock version of a Jawaiian staple such as Stevie Wonder's "Master Blaster" and then fail to credit the song's composer. Inquiring minds want to know!
The good news is that Nol's new originals live up to the high standards he's set for himself over the years. The album opens strong with the new "Backfire," a gently rocking number with a positive sociopolitical message. Another new song displays his whimsical side as he adeptly scrambles Jawaiian clichés and musical buzz words.
The sound of the album is also noteworthy. Nol and his backing musicians create a smooth vibe that suggests he has been as far ahead of the current "maoli music" as he was in anticipating Jawaiian music 23 years ago. The new arrangements of "Sun Daddy," "Sing with the Stars" and "R U Native" fit in beautifully with his newer compositions.
---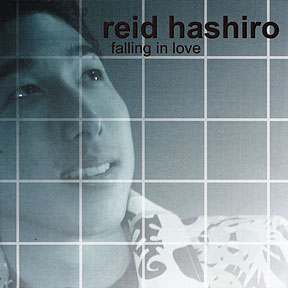 "Falling In Love"
Reid Hashiro
(Neos Production)
Anyone who misses the insipid Jawaiian meets-low-octane local pop sound of groups like the Mattaio Band will fall in love with the first song on Hashiro's debut. Instead of naturally opening with your best stuff, Hashiro goes instead with a generic Jawaiian rehash of Bread's 1970 hit "Make It With You," and delivers it with all the passion of a metronome.
(Give Hashiro credit, however, for at least not changing the lyrics to "reggae with you," as the Mattaio Band did!)
Hashiro does much better with fresher material, and, thankfully, there is plenty of it here. Four of the nine new songs are his own work, and four others are by guitarist Al Mira-Fuentes, one of the three studio guitarists producer Bob St. John brought in for the project.
On some songs, Hashiro has a languid, laid-back style reminiscent of Justin Young's successful local-pop recordings in the late '90s, but he comes into his own on other songs as a sensitive yet substantial balladeer, despite the occasional intrusion of an annoying faux-Rasta rapper.
St. John uses simple but effective arrangements in maintaining a steady reggae-style rhythm under Hashiro's vocals. "I Love the Way," one of Hashiro's originals, stands out in expressing a young man's joy in discovering his dream girl. Another original, "Take Care of Her," has a theme similar to Billy Joel's 1983 hit "Tell Her About It" but conveys the advice with a basic Jawaiian beat.
In short, the original songs establish Hashiro's potential as a singer-songwriter. If he deleted "Make It With You" and an equally formulaic take on Dr. Hook's "Better Love Next Time" this would be a promising calling card.
All things considered, if Hawaii's self-styled "island music" radio stations are open to young Jawaiian-lite balladeers, Hashiro has a career ahead of him.
John Berger
, who has covered the local entertainment scene since 1972, writes reviews of recordings produced by Hawaii artists. See the Star-Bulletin's Today section on Fridays for the latest reviews. Reach John Berger at
jberger@starbulletin.com
.