---
FAST FACTS HAWAII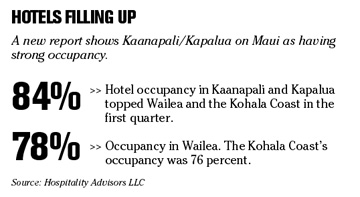 ---
NATION
Ken Starr backs assault on Enron accounting laws
WASHINGTON » A constitutional challenge by conservatives to the law that reshaped corporate governance after a wave of business scandals likely will end up before the Supreme Court, attorney Kenneth Starr says.
The legal action that Starr is mounting against the Sarbanes-Oxley antifraud law is one of a trio of assaults targeting it, as small companies push for regulatory exemptions and some lawmakers prepare legislation to change it. With memories fading of the corporate fiascos of 2002 that began with Enron Corp.'s collapse, opponents of the law and its mandates on public companies and the accounting industry are banking on a changing political climate.
Starr, the former special prosecutor who led the Monica Lewinsky and Whitewater investigations of President Clinton, is one of the attorneys bringing the federal court case on behalf of a pro-business conservative group, the Free Enterprise Fund. They are challenging the board established by the 2002 law to oversee the accounting industry, arguing that it violates the Constitution's mandated separation of powers among the three branches of government.
"This constitutes an excessive delegation of power by the executive branch," Starr said in a telephone interview Thursday.
Web site reveals American Airlines' candor
An internal
American Airlines
Web site, briefly open to the public last week, casts a light on the airline's efforts to save money.
The Web site, intended only for the airline's employees, noted how much revenue increased after American tightened its excess baggage allowance last November. The carrier now requires passengers to pay a $25 surcharge for bags heavier than 50 pounds (previously, the maximum free weight had been 70 pounds).
"For the month of December 2005 we collected $264,000 in excess, overweight and oversized bag charges," a newsletter addressed to a ground crew at one airport announced. "This is a 7 percent increase over December 2004!" It called the fees an "an important ingredient" to its success.
"Ka-ching!" it added.
A back door to the Web site, AAflightservice.com, was briefly left open last week. It has since been locked again.
Spanked woman awarded $1.7 million
FRESNO, Calif. » A jury awarded $1.7 million yesterday to a woman who was spanked in front of her colleagues in what her employer called a camaraderie-building exercise.
The jury of six men and six women found that Janet Orlando, 53, was subjected to sexual harassment and sexual battery when she was paddled on the rear end two years ago at Alarm One Inc., a home security company in Fresno. The jury said Orlando did not suffer from sexual assault, as she had alleged.
Jurors awarded Orlando $10,000 for economic loss, $40,000 for future medical costs and $450,000 for emotional distress, pain and suffering. They awarded her an additional $1.2 million in punitive damages.
Gold at its highest since Nov. 1980
Gold in New York rose to the highest closing price since November 1980, capping the biggest monthly gain in six years, as investment funds boosted purchases on speculation the dollar will decline and concerns about Iran's nuclear program.
Gold has gained 26 percent this year on demand from investors seeking returns unavailable in stock and bond markets. The dollar fell to an 11-month low against the euro in anticipation interest rates will rise faster in Europe. Iranian President Mahmoud Ahmadinejad said the country did "not give a damn" about a United Nations demand to halt nuclear work, Agence France-Presse reported.
Oil prices rise on Iran's defiance
NEW YORK » Crude futures rose yesterday on oil supply worries after the International Atomic Energy Agency said Iran defied the U.N. Security Council by enriching uranium.
Iran, OPEC's second-largest oil producer, has said it seeks the technology only to generate power, but some other countries, including the United States, believe it aims to create weapons.
Iran also has said it does not intend to halt oil exports as a political tactic, but some traders fear it's a possibility if the dispute escalates. That bullishness has been aggravated by tight U.S. gasoline supplies, strong global demand and supply disruptions by separatist rebels in Nigeria, the fifth-largest source of U.S. oil imports.
Light, sweet crude for June delivery rose 91 cents to settle at $71.88 a barrel yesterday on the New York Mercantile Exchange.
Delphi lost $56 million in March
DETROIT » Auto parts supplier
Delphi Corp.
, which is restructuring under bankruptcy protection, said yesterday it lost $56 million in March.
Delphi reported $1.75 billion in revenues for the month, with 60 percent of those sales coming from former parent General Motors Corp. and its affiliates.
Delphi filed for Chapter 11 bankruptcy on Oct. 8. From Oct. 8 to March 31, the company lost $1.6 billion on $9.1 billion in sales. GM made up 58 percent of Delphi's sales in that period.
Delphi also said it has spent $61 million in attorney fees and other professional fees related to its restructuring since the filing, including $10 million in March.
Official hopes Japan will end ban
GREELEY, Colo. » A federal agriculture official told ranchers and meatpacking industry officials yesterday that the government is hopeful Japan will reverse its ban on U.S. beef imposed over concerns about mad cow disease.
Charles Lambert, an acting agriculture undersecretary, said in a hearing here that the government is completing audits of beef plants to show that the U.S. industry is safe. He said he led a USDA delegation to Tokyo in March to discuss lifting the ban.
WORLD
Nortel proposes reverse split to revive shares
Nortel Networks Corp
., North America's biggest phone equipment maker, sought permission for a reverse stock split to boost its share price.
If the plan is approved by investors, Nortel may reduce the shares outstanding by as much as 90 percent, the Brampton, Ontario-based company said yesterday in a U.S. Securities and Exchange Commission Filing.
Shares of Nortel have plunged from a high of $87 in July 2000 to $2.66 at the close of trading yesterday on the New York Stock Exchange. The company has been beset by slumping demand and accounting problems that led to three restatements in as many years. Some institutional investors may be barred from buying low-priced stocks, Nortel said.