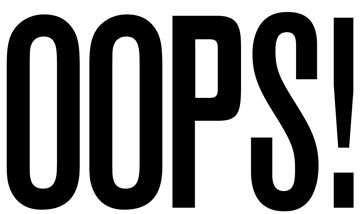 For a chef, a little kitchen mishap can escalate into a big disaster
WE'VE ALL BEEN THERE: Company's coming for dinner and something is amiss. Too much salt in the stew, the bread didn't rise or the pork roast is overcooked and dry. But when this happens to a professional chef, it can mean disaster.
"Don't Try This at Home: Culinary Catastrophes from the World's Greatest Chefs," by Kimberly Witherspoon and Andrew Friedman, chronicles 40 such calamities involving some of the world's finest chefs.
Ingredients gone bad, gallons of sauces that spill, trays of food turned over -- the stories are revealing, entertaining and a great reminder that even chefs aren't perfect. The mere vision of some of these culinary accidents is amusing.
Such disasters can be found closer to home, though. We discovered equally laughable culinary casualties among our own celebrity chefs.
AS A YOUNG COOK learning his way around the kitchen at Furusato, Hiroshi Fukui, now of Hiroshi Eurasion Tapas, wanted to do everything right. But he discovered that just a drop of water can ruin something perfect.
One day Fukui was making a basic miso sauce, lots of it, the kind used as a base for other sauces. "There were lots of ingredients -- sweet miso, eggs, sake, mirin and sugar. The sauce had to cook for five to six hours to blend the flavors, reduce it and make it thick."
After hours of stirring and watching, the sauce was finally ready to be cooled and stored. Fukui poured it into a container. But just a couple of days later mold was growing and the sauce had spoiled. It had to be dumped.
"Evidently there was a drop of water or something in that container that caused the sauce to go bad," said Fukui. "I always tell my staff to wipe the container before putting something in."
STORING FOOD can indeed be a problem and it was for Beverly Gannon of Haliimaile General Store and Celebrations Catering on Maui. "This guy that worked for me made the best clam chowder. So he made a big pot for 500 people for a beachside party we were doing. To store it, he put it in a very large aluminum pot. It was loaded onto the van and delivered to the event. But by the time it got there, it had soured. The aluminum pot had totally ruined the chowder."
Many catastrophes happen when chefs are catering events outside the restaurant. All the food has to be prepped beforehand, some of it cooked ahead and sauces made in the kitchen. Everything is packed in multigallon containers; hot items need to stay hot and cold items need lots of ice. Trucks transport meals for hundreds to the event site. This is where so many things can go wrong.
Gannon recalled the day she was doing a sit-down dinner for 350 at the Maui Arts and Cultural Center. "Everything was going along fine, everything was set up and ready to go. It was 10 minutes before 4 p.m. and I got the call: The catering truck was coming down from Haliimaile to Kahului and had a little accident."
Twenty gallons of sun-dried tomato artichoke sauce sitting in the truck but not tied down had just fallen out onto Haleakala Highway.
"Oh, no, now what?" thought Gannon at the time. "In 10 minutes all my vendors are closing!"
She managed to get some demi glace from a vendor and sent her staff to the supermarket to buy up all the sun-dried tomatoes, pine nuts and artichokes they could find. Her staff at Haliimaile General Store started reducing cream, then sent it down the hill. "We made a whole new batch of sauce in less than two hours!"
CHAI CHAOWASAREE of Chai's Island Bistro had a similar experience with a truck. "We were doing an 11-course dinner for 100 people in the Makiki area," he said. "Five minutes from the location, the truck took a turn up a hill and the whole container that held the 11 courses tipped over and out of the truck. Food was spilled everywhere!"
Crab cakes, eggplant souffles, spring rolls and more ended up on the ground, smashed, not to mention sauces dribbling on the truck and road.
"I was stressed," Chaowasaree said. "I had food delivered from Singha (his other restaurant) as well as Chai's; I was cooking in the kitchen. The menu changed."
All turned out well in the end, and while the host knew about the situation, the guests never did.
Forgotten items are also the bane of catering gigs. "We once did a wedding at a Waimanalo home," Chaowasaree said. "A worker packed the food and assured me everything was there. But when we were setting up there was no sauce for the fish, not to mention other items that were missing."
Chaowasaree went into the kitchen and found a jar of ragu sauce. "We added onions, basil, chili pepper, garlic, tomatoes and asparagus -- things we had brought with us. We served the sauce on top of the fish and everyone loved it. Sometimes you have to work around what you forget."
INGREDIENTS can be forgotten in the restaurant, too, and one little item can make or break a dish. Chef Russell Siu of 3660 on the Rise was about to dish up dessert one evening, a tiramisu that was the finale of a five-course dinner for 30.
As he cut into the tiramisu, Siu discovered it was not set. "Oh, my god," he said, "it was flat and runny. I guessed that the pastry chef had forgotten the gelatin in the mascarpone mixture. We didn't know what to do!"
After a few frantic calls to pastry shops in the neighborhood, Siu and his team came up with a solution. "We deconstructed the tiramisu and served it in a martini glass!"
WHILE CHEFS don't like to admit using bottled ragu or similar convenience foods, sometimes it just has to be done.
As a young cook at the Intercontinental Hotel in Frankfurt, Germany, Peter Merriman of Merriman's and Hula Grill was working in the banquet kitchen prepping for a big dinner. "There was a rack in the banquet oven of 800 portions of duchess potatoes, all prettily piped out. We pulled it out of the oven and the rack hit something on the floor; all 800 portions went onto the floor!"
There was no way of recovering the potatoes or making a whole new batch. "Fortunately, they served instant mashed potatoes in the employee cafeteria, and that's what we served," Merriman said.
Alan Wong of Alan Wong's Restaurant was catering a private party one night when the mashed potatoes they had made in the restaurant kitchen arrived sour. "They hadn't been kept at the proper temperature, so we couldn't serve them. We made a pot of rice."
CHEFS SOMETIMES experience personal pain that in hindsight is pretty funny. When Merriman first opened his restaurant in Waimea on the Big Island, it was a little slow going. "I was going broke; I was washing dishes, tending bar and cooking. One night it appeared to be slow so I sent everyone home. Of course, everyone came to eat!"
On his own, Merriman had to work the line, firing up the grill and plating without help. "I was running out of chicken so I took some out of the freezer. I was trying to debone and cut up frozen chicken and the knife went through my hand. But I couldn't stop working."
Merriman wrapped his hand, finished dinner service, then went to the emergency room.
ONE OF THE WORST experiences in chef George Mavrothalassitis' life occurred when he was working at a large hotel, many years ago. "I had just started a new menu in the main dining room kitchen and I was working with my cooks to communicate the details of my new recipes," recalled the owner of Chef Mavro. "The dining room was sold out and the kitchen was totally swimming."
As often happens when a chef and his kitchen staff are busy, a special request came in. "A customer wanted pasta primavera, not an item on my new Pacific Rim menu," Mavrothalassitis said. "I told him to go to hell!"
The waiter who took the order politely told the customer that the chef could not cook what was requested.
The next day, Mavrothalassitis discovered that the guest was not usually refused any request, was very upset and had checked out of the $5,000-a-night suite he had booked for a week.
He also canceled a top-dollar reception for 150 people. Mavrothalassitis was miserable but learned a lesson.
No doubt chefs -- and even home cooks -- learn from their disasters.