---
FAST FACTS HAWAII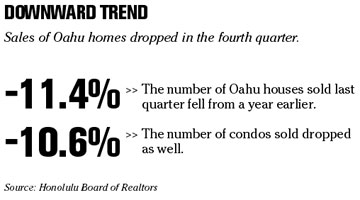 ---
HAWAII
N.Y. news exec will run KHON
SJL Broadcast Management Group
has appointed a New York television news executive, Joe McNamara, as president and general manager of KHON.
McNamara, 49, is leaving WBNG in Binghamton, N.Y., where he has worked for the past 24 years, most recently as vice president and general manager. That station is being sold by SJL and other investors to New York-based Granite Broadcasting Corp.
The WBNG Web site says McNamara's last day will be Jan. 27. He will take the helm at KHON at the end of this month, when SJL closes on its purchase of the station.
It is a huge career jump for McNamara, since KHON is the top-rated station in the No. 72 television market in the country, where Binghamton is the No. 156 market. According to an article in Broadcasting Magazine, WBNG bears the only full-power VHF signal in town, and as such is the top station in viewers and revenue.
"I now look forward to working with the people in Hawaii and learning more about their history and culture," McNamara said in a statement.
Aloha Airlines reports gain for November
Aloha Airlines
, whose emergence from bankruptcy has been delayed by a federal pension agency and the carrier's new investors, had an operating gain of $281,802 in November.
The carrier, which filed for Chapter 11 more than a year ago, had revenue of $32.9 million for the month.
Aloha has reached a tentative settlement with the federal Pension Benefit Guaranty Corp. in January on some key issues but has been in a holding pattern because its lead investor, the Yucaipa Cos., has been seeking to reduce costs.
One of the reductions that Yucaipa is seeking is a reduction in the amount still owed to Aloha attorneys and advisers connected with the case. The carrier's legal and professional fees in November came to $1.5 million and total more than $14.6 million since the beginning of the bankruptcy.
Aloha had a net loss in November of $2.1 million, including $7.8 million for fuel costs.
Firm must pay $60K in back wages
As part of a federal consent judgment, the owner of Honolulu-based maritime company
Smith Tankerman Services
must pay $60,000 in back pay to six employees improperly classified as exempt from overtime.
The owner, Gordon L.K. Smith, agreed to pay the overtime after a federal investigation found that the employees did not qualify for the seaman exemption to the overtime law.
[HAWAII INC.]
NEW JOBS
» KHNL and KFVE has appointed
Faye Yorck
marketing director. She most recently served as marketing communications manager for the Honolulu Advertiser. She has 17 years of experience in media marketing.
» General Growth Properties Inc. has appointed Corinne Reyes Arquero general manager of the Whalers Village on Maui. She will be responsible for overseeing daily operations at the shopping center, including marketing, operations, specialty leasing and tourism efforts. She most recently served as general manager for MHDC Partners, a partnership between McDonald's Corp. and the M.J. Sullivan Family.
» Kuakini Health Systems has appointed Alice Deppe imaging services department manager. She has over 25 years of health care and managerial experience. She most recently served as the Hilo Medical Center imaging services director.
PROMOTIONS
»
Hilo Hattie
has promoted
Dirck Noordhoff
to merchandising vice president and
Mike Hearne
to Hawaii region area manager. Noordhoff will be responsible for the entire buying office, the production planning department and the design department for all the company's stores. Hearne will be responsible for overseeing the operation and profitability of several stores on Kauai, Maui and the Big Island and the company's Ala Moana store.
---
NATION
Disney, Pixar are said to discuss buyout
BURBANK >>
Pixar Animation Studios
, once bitterly estranged from business partner the
Walt Disney Co.
, could become part of the Disney fold again. Serious discussions are under way for the media conglomerate to buy the creator of such blockbusters as "Finding Nemo," "Toy Story" and "Monsters Inc.," according to published reports. Such a transaction could potentially be valued at $6.7 billion, according to a story yesterday in the Wall Street Journal.
Mortgages drop for sixth week
WASHINGTON » Rates on 30-year mortgages fell for a sixth straight week, dropping to the lowest level in three months, according to a weekly survey released yesterday.
Mortgage giant Freddie Mac said rates on 30-year, fixed-rate mortgages dipped to 6.10 percent this week, down from 6.15 percent last week. Rates have been falling since mid-December, when rates on the 30-year mortgage were at 6.32 percent. The rate is now the lowest since the week of Oct. 20.
WORLD
Tokyo Exchange will increase capacity
TOKYO » The Tokyo Stock Exchange will increase its trading capacity to 5 million transactions next week, the exchange chairman said today after a flood of orders prompted the bourse to shorten trading sessions three days this week.
Chairman Taizo Nishimuro also said the exchange, Asia's biggest, would soon decide whether it would delist Internet startup Livedoor Co., the center of a criminal probe that sparked a big sell-off in Japanese stocks earlier this week.
Nishimuro said yesterday that the bourse intends to boost its capacity to some 8 million by the end of the year.
The exchange's computerized trading system has an absolute limit of 4.5 million transactions. But surging trading volume this week made it clear that ceiling was too low, forcing the bourse to cut short sessions for three straight days to avoid a system overload.