COMING UP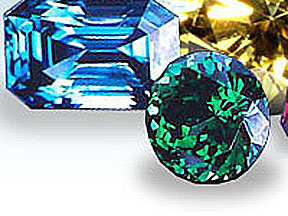 MAYER & WATT
A bit of luck at jewel show
Carats & Karats fine jewelry is celebrating Friday the 13th tomorrow with a New Year Good Luck reception showcasing the gemstone collection of Mayer & Watt.
Featured will be rare natural colored stones, including aquamarines, peridots, sapphires, rubies, tourmalines and topazes from Sri Lanka and Africa.
The show is open today till 6 p.m., with the reception taking place from 6 to 9 p.m. tomorrow. The gems will be displayed through 3 p.m. Saturday.
Carats & Karats is at 1254 S. King St. For more information, call 593-8122.
---
Star-Bulletin